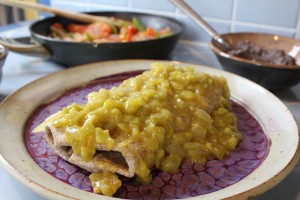 "We could go anywhere from here, the book of our lives not yet written."
~ Craig Childs, House of Rain
I've had a love affair with the Southwest since I was a little girl. Growing up in North Texas, raised by two educators, we had a few extended weeks at the beginning of each summer where we'd go on a road trip to explore. With no deadlines and nothing but curiosity, my parents often took my brother and I to Arizona and New Mexico during this time. The most memorable parts of my year were when they'd break out the atlas and road maps, marking up towns, looking up driving distances, and discussing where we'd get to go. The anticipation thrilled me, and I loved getting lost in maps, the names of places I'd never heard, coming up with stories about what we'd discover and who we'd meet. My parents are fascinated by the Southwest, absolutely in awe of native ruins, Indian tribes, their traditions, dances and pottery, and the red rocks. All of our trips were to hike, explore, be outside, visit ruins, learn about native cultures and ancient civilizations. They passed all of this love and curiosity on to me. I had no idea how lucky I was.
Now as an adult, there's nowhere I want to be more than the four corners, especially New Mexico and Arizona, revisiting the places I explored as a child, relearning about the people who came before us and rediscovering the red rocks I briefly knew. On a recent winter road trip stopover in Santa Fe, my husband and I walked to Collected Works Bookstore and I overheard two men discussing Craig Childs' House of Rain as one of the best books to describe the disappearance of the Anasazi culture. As an adult, I've heard my dad discuss how fascinated he is by the ruins of Chaco Canyon, by the cliffs, the T-shaped doors, the way the rooms and windows were lined up to view the sun during solstices, and the detail of the pottery left behind. Hearing these two men discuss the book, I knew I had to buy it, and eagerly grabbed the last copy on display.
Child's writing is phenomenal, you get lost in his words, the images conjured are visceral and encapsulating. How I would love to have his skill. And the story of the people who originally called Chaco Canyon, Mesa Verde, and Aztec (among others) home, is a beautiful mix of fact and myth, giving you enough information to be completely intrigued while allowing you to imagine the missing details of their story on your own. My husband and I spent a day at Mesa Verde last summer, and after reading this book, I can't wait to get back for more exploring of southwest Colorado and the ruins in northern New Mexico.
And you know, the book of my life is not yet written, so if I have any control over the outcome, I'll be spending more and more days hiking and exploring the land I love. To my parents, thank you for showing us land to explore, for giving us trips to rocks and mountains, for telling us to question what we hear and to think for ourselves, for showing us that the experiences we share are what makes life worth living. I'm forever grateful for those long road trips, for the laughs and the memories, the creative ways to pass time, the storytelling and songwriting, the love of curiosity, mythology, ritual and tradition, and the rocks…all those righteous, red rocks.
My recipe today is a lovely rendition of what I often order when I'm in New Mexico – a large veggie burrito smothered with vegan green chile. Eating this makes me lust after all of the incredible meals I've had in New Mexico and Arizona throughout my life. How I long for those mountain towns and all of the civilizations and stories they hold.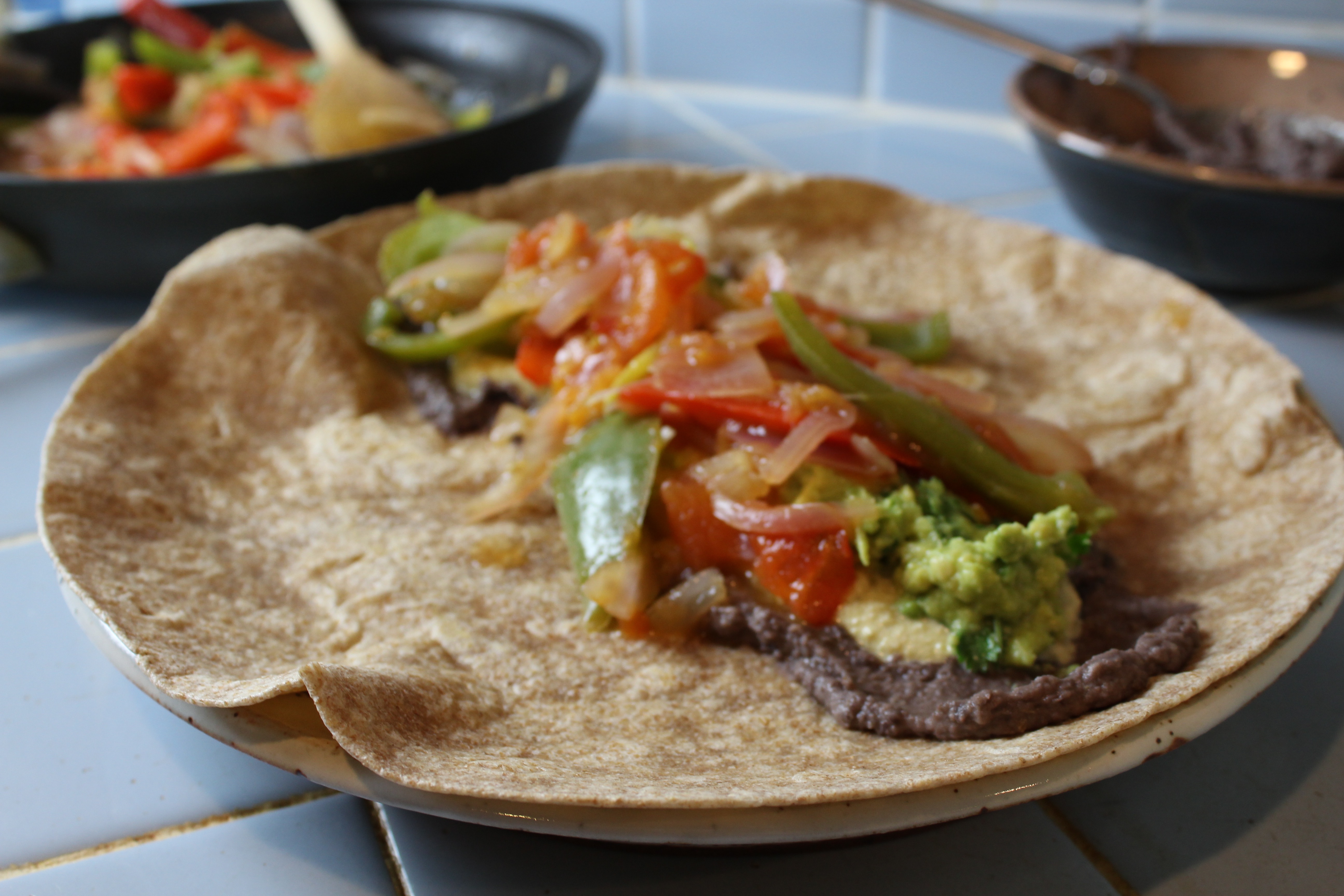 Anywhere From Here Green Chile Burritos
Ingredients
Green Chili Sauce
1/2

c.

white onion

2

tbsp.

flour

2

tbsp.

olive oil

1/2

tsp.

cumin

2

cloves

garlic

1

c.

vegetable broth

2

c.

green chiles

canned, mild
Cashew Sauce
1/2

c.

cashews

1

tbsp.

nutritional yeast

1

clove

garlic

minced

1

jalapeno

1/4

c.

water
Black Beans
2

c.

black beans

1/2

tsp.

cumin

1

tbsp.

olive oil

1/4

c.

white onion

1

clove

garlic

1/4

tsp.

salt

1

tbsp.

water
Veggie Burrito Filling
1

white onion

1

red bell pepper

1

green bell pepper

2

tomatoes

4

large flour tortillas
Guacamole
1

avocado

1

lime

1

clove

garlic

1/4

c.

cilantro
Instructions
Start with the cashew sauce: Soak the cashews in water for at least one hour. While these are soaking, you can dice the onion, peppers and tomatoes and put in fridge until you are ready to make the burritos.

Drain the cashews and place in a food processor with the jalapeno (seeded if desired), minced garlic clove, nutritional yeast, and water. Process the cashew mixture, scraping down the sides as needed, until smooth. Scoop the sauce into a bowl and set aside.

Make the green chile sauce: add the onion, flour, olive oil and cumin to a medium saucepan on low and cook for about 7 minutes, until browned. Add the vegetable broth and the chiles, bring to a boil, and then simmer on low for 20 minutes, stirring as needed to ensure the sauce does not burn.

Make the beans: rinse and drain the black beans, and place in a food processor along with the cumin, olive oil, garlic, salt and water. Process for about a minute, until well blended. Scoop out the bean mixture and set aside.

Make the filling: heat the onion in a large frying pan on medium low for about 5 minutes. Add the peppers and cook an additional 7 minutes. Finally, add the tomatoes and cook a final 5 minutes.

Make the guac: scoop out the avocado into a medium bowl, add the lime juice, garlic and cilantro, and mash together.

Heat the tortillas over high heat in a large frying pan for a few minutes, turning often. Plate the tortillas, and layer them with the bean mixture, cashew sauce, guacamole, and veggies. Roll up and smother with the green chili sauce. Serve immediately.