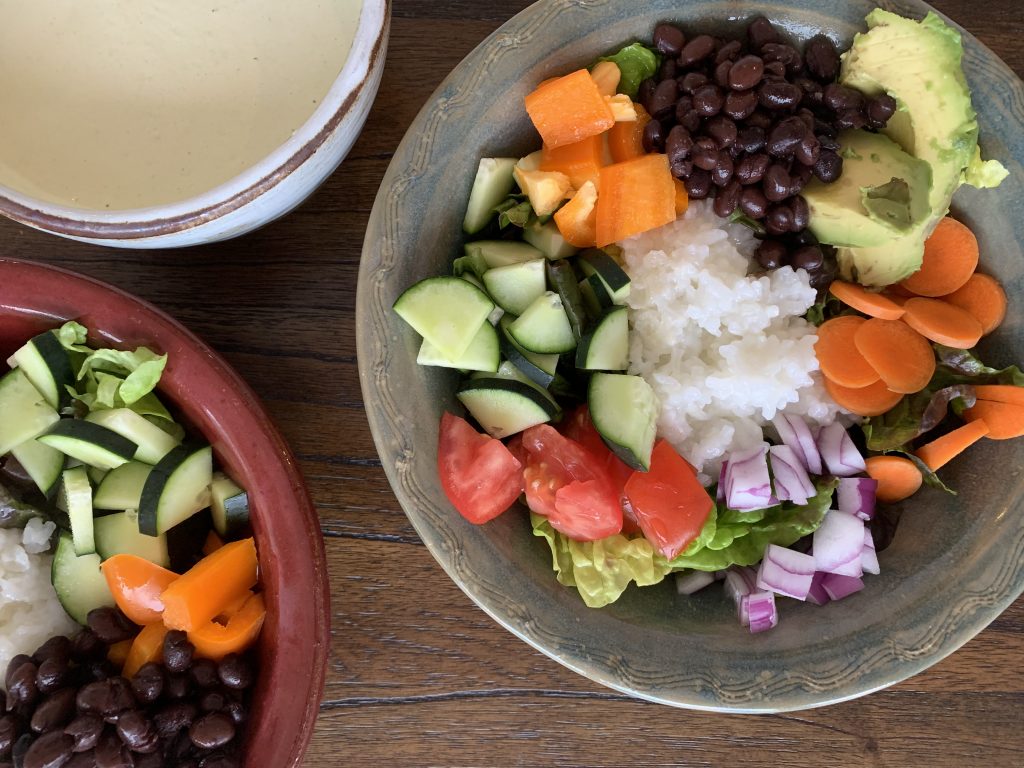 I'm in the middle of an incredibly large push at my company which means new people are coming on board, potential new people are going through interviews, offices are being moved, and all sorts of stronger processes are being put into place.
What this really means is: I forget to breathe.
It is incredibly easy for me to fall out of habits that are good for me and into habits that are pretty bad, or kinda bad. Like eating too much chocolate, too many chips, drinking too much coffee. Forgetting to drink water. Heating up veggie burgers instead of salads due to "ease" yet let's be honest: salads are incredibly easy to throw together. They just might not be as tasty as said frozen veggie burger.
Thankfully, several months ago, we cut out alcohol and aside from a few glasses of wine with girlfriends, I've stayed on track. It's been a few months since I've sipped on a glass of wine, and I'm telling you, I don't miss it. My mental clarity is so much stronger without alcohol. And, sleeping through the night is a huge perk.
This post isn't about any of that, though. What it is about, is: meditation. You see, when life is crazy busy, it's hard to manage all that's going on. Little things build up, and those little things turn into big things and big lists and reminders and meetings and the space – it goes away. There ends up being no space.
That's where meditation comes in. I don't know the medical aspect behind it, but, on the mornings I meditate, the mental clutter that comes up that day – it's easier to process. I get less overwhelmed. More space is naturally in my day. There's more time to pause, all day long.
It's like the morning meditation opens everything up. I think clearer. I process my job in a stronger manner. I respond to situations faster and more effectively. I communicate better.
I was sitting here, at my desk today, noticing the difference. Because today I remembered to meditate. I got out of the habit for a few weeks, as life got rushed, and the good things in my life were pushed aside. And now here, I can clearly see – and feel – the difference.
That made me think: what if we all sat for 5 minutes a day, watching our breath – nothing more, nothing less? We don't have to sit on the floor, or in a certain position. We just sit still. And breathe. And notice.
What if everyone did this? What if all of the seniors in my life did this, too? Because here's the thing: as we get older, we have more to process, not less. We might not have jobs, but we have more worries. We have bigger families to worry about: kids, grandkids, sometimes even great-grandkids. We have our friends, sick or dying, or far away. We've lost many of our closest loved ones. We're stuck at home, not able to get out or too nervous to get out. We have a lot of mental chatter.
What if, all of us, stopped, set a timer on our handy iPhones for 5 minutes – no more, and sat? What a difference that would make in our day.
I encourage you to give it a try.
And…if you're interested, I have a few short meditation videos on my YouTube channel that I'd love for you to watch (with more coming as soon as I get enough time to upload – maybe this weekend).
Love,
Jen.
---
Black beans are labeled one of the "brain healthy" foods according to WebMD, and I wanted a recipe to go with the rice cooking method from last week. This is my favorite go-to salad. It's a healthier version of what I ate constantly in Nashville at my fave Calypso Cafe (and my mouth is watering just thinking of theirs and that BBQ sauce – holy smokes). I hope you enjoy.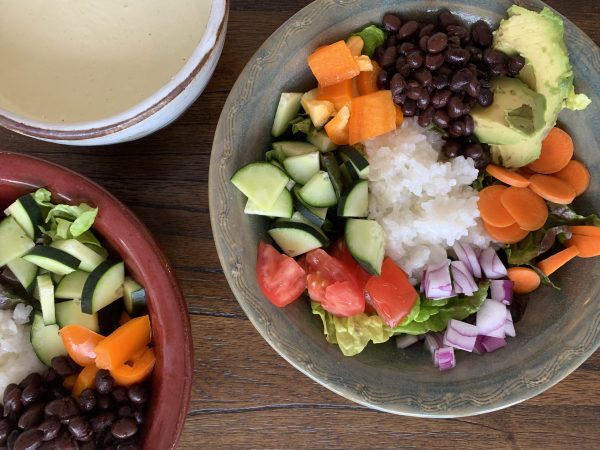 | | |
| --- | --- |
| | |
Cook the rice according to last week's Jo Koy rice cooking method. Set aide.

Plate the rice, top with veggies and black beans, add my Mexican queso (from last month) on the side. Both recipes linked below.