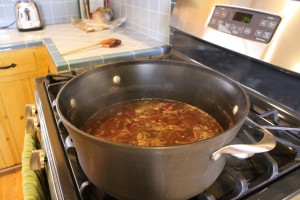 My mother-in-law taught me how to make black beans. It's an easy recipe, but sometimes the easy recipes are the hardest. Just like yoga. I've turned this recipe into my own, because that's what you do in life. You learn from the master, and then you make it your own. She has a great way of teaching – teaching by doing and not by talking. She says it's because she can't concentrate on talking when cooking, and I totally get that. With cooking, you get lost. The best kind of lost. I think that's why I connect with cooking so much. And I think it's why she and I are so close. You understand certain things about a person without having to speak them. The unspoken connections are often the strongest.
The ingredients here are slightly different than hers, but the process is the same. And the most important part is there: start with dried beans. Not canned. She did this before it was trendy, way, way before it was cool. Everything she does is from scratch. I don't think I ever made anything from scratch before I met her, and now I feel like I'm cheating if I don't. It's not because it's trendy to make things from scratch, it's because you're more connected to your food. You're more connected to that which keeps you alive and healthy. You're focused on what you're doing, now. You're present and aware. It's holy and sacred. So this recipe goes out to my incredible mother-in-law. She was meant to be in my life in the way I was meant to be in hers. In the way some people have been waiting for you. I can't speak the words that go along with that, but I hope you know what I mean. Some of us were meant to know each other. Marge and I are that way. I love that woman, love who she is, all her goodness and wisdom and truth. There's no BS with that woman. There's no fake. There's nothing but her, exactly as she is. This beautiful, nourishing pot of black beans goes out to her.
SaveSave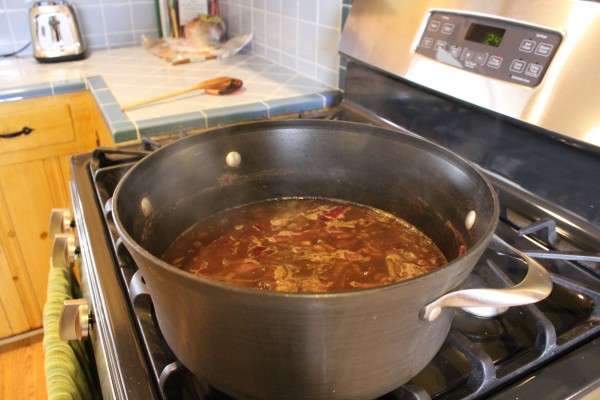 | | |
| --- | --- |
| | |
Soak the beans overnight or for at least 8 hours. Make sure the water covers the beans by at least 3 inches.

Drain and rinse the beans. Place in a pan and add water. Make sure the water covers the beans by at least 3 inches.

Bring the beans to a boil, and then simmer on medium low for an hour.

Dice the onion, garlic and adobo chili peppers. Add them to the pot, and then cook a final 30 minutes.
I make these beans most every Sunday and they last my husband and I an entire week. We eat them alone, add them to tacos and salads, and sometimes turn them into black bean burgers.