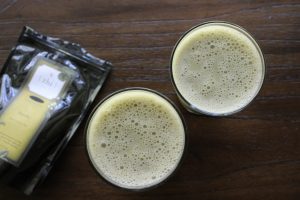 "We think that we exist only from this point in time until this point in time, and we suffer because of that notion. If we look deeply, we will know that we have never been born and we will never die."
~ Thich Nhat Hanh, The Heart of the Buddha's Teaching
I was re-reading about Thich Nhat Hanh this morning, about his viewpoints of no-birth and no-death, how we're always here, in this world, and we've always been here. If we see all of us as connected, that we're all interbeings, we will have no suffering, because we'll realize, there is no end. Removing the notions of death and birth releases suffering and fear, allowing us to focus on life, today, here and now. We have no beginning, and we have no end. I like these theories, especially these days. I've been reading and re-reading a lot about death and dying recently, subjects I've gone back to many times in life. It's always helped me, to see what others think about death, others with more life experiences and more wisdom. I don't know what I think about it anymore, but I find solace in the written words of our current masters. I find solace in their awareness and vulnerability.
But what most caught my attention this morning, is his home. Thich hadn't been allowed to visit his homeland of Vietnam for over 40 years. 40 years.
Imagine that – imagine being kept away from your home for that amount of time.
Many of us in North America move out of our childhood home around the age of 18, and many of us never move back in – but we have the ability to visit, we can see it. Even if it burns down, we can see the neighbor's house, or we could see the trees and the road and the land around it. The businesses nearby. The churches and gathering centers. So we might not go back home, but we could visit home, if we wanted.
An old friend of mine had escaped to the U.S. from Bosnia as a teenager, during the Bosnian War. The majority of her family escaped, first her mom, with her and her brother, and later her dad, and the U.S. thankfully opened their doors to them and their close relatives. I love that about our country – that we've welcomed so many cultures here, in our nation's past. We're all foreigners. We learn from each other. That's how we grow, and accept, and love. But her homeland – it was destroyed. Houses and buildings burned to the ground. Bridges collapsed. Streets set on fire. The land is still there, but nothing, absolutely nothing about where she grew up, is currently intact.
Imagine that too. Imagine someone coming into your home, telling you that you're no longer able to live there, and forcing you into captivity. Imagine that person being a part of a group that hates you, because of fear.   Imagine them destroying everything you know. Imagine if your home, and everything along with it, the neighborhood, the city, destroyed.
Now, what's your home?
We don't think of these things much, here in North America. But they happen. Often. Your idea of home could be removed from you in an instant. And you did nothing wrong, you just happened to live there at that point in time.
I've always struggled with the idea of home. I'm from Dallas, and I love and also often dislike that city. It's like a close relative – I can talk shit about my relative, but dammit, you'd better be nice. So with Dallas, I'll talk shit all day and then I'll run into someone who grew up in Fort Worth and they'll talk shit, and I defend it tooth and nail. It's my home. It's a big, crowded, concrete jungle, and at the same time, it's filled with art and music and so much culture. I love the culture in Dallas. I'm so, so thankful that I was raised around people who look different than me. Who eat different foods. Who speak in a different language. That taught me love, and acceptance, and never did it teach me fear. Dallas was, at one point, my home.
Yet I choose not to live there. I choose to live in New Orleans, and in Nashville, and now in Fort Worth, and after 5 years here, I want another home, in a new city, somewhere else. I want to keep moving, keep growing. Is that my generation? Those of us who grew up in the 80s, are we all looking for home? Are we unsettled, lusting after a life that could be better, could be more fulfilling, or is that life right here, in front of us? What is that about us? Or are all generations like that?
And what does home mean? It's a relative term, right? I think of Thich, and I think of my college friend, and I realize, home is within. It has to be. It can't be a place, or a building, or a neighborhood; it's within. Home is "the imaginary place" as Zach Braff's character states in one of my all-time favorite movies Garden State. I like that, too. It's an idea, it's a place in time. It's a group of words, a group of feelings, a smell. It's a moment in time, where we choose to gather, in this collection we call life.
Home is within you. It's not a place, or a group of people; it's within.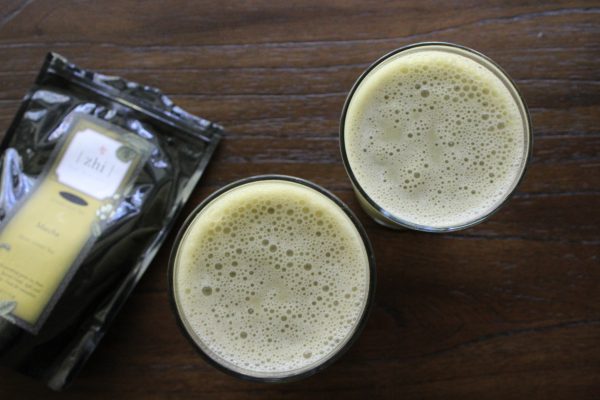 | | |
| --- | --- |
| | |
Add all ingredients into a high powered blender and blend for 1-2 minutes, or until smooth.
Notes: I order my matcha powder (and all of my teas) from Zhi Tea out of Austin. I've tried many teas over the years, and I always go back to them.