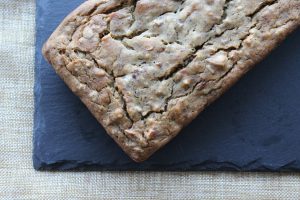 I don't give up easily, or without a fight. It drives my husband nuts. But, it's who I am.
As of this writing, over 1.2 million more Americans voted for Clinton over Trump, according to The New York Times, and that number is expected to increase to over 2 million in the next few weeks, as all votes are counted.
YOUR VOICES NEED TO BE HEARD. 
This is what you can do: you can sign the petition on Change.org to tell the Electoral College that ALL VOTES MATTER. That the American people voted for Clinton. That we voted for love. That we voted for women's rights. That we voted for equality.
Don't grow complacent. Don't get soft. Don't pray about it, or meditate about it, or Facebook about it. DO SOMETHING. Our voices need to be heard, now more than ever. Our nation cannot turn to hate. It absolutely cannot happen.
PLEASE DO SOMETHING.
It's Thanksgiving week, and I was planning on writing about everything I am grateful for. I was planning on spending this week reflecting. But I'm still so, so angry. We cannot go back in time; our progress must continue. We must stand up for who we are, for our brothers and sisters, for all of us, for our freedom. We cannot allow a con artist to take control of our country. 
If you've seen what he's been up to, even if you voted for the man, you can take action. You can sign the petition to make this stop. You can speak up. We have until December 18th to make our voices heard. Please stand up for your rights as an American.
I don't really know what else to write about these days. This election is all I think about. And the moments in life that I am out of control pissed off, I bake. A lot. Over the past 4 days, I have made 10 loaves of banana nut bread. My husband finally, yesterday morning, said, can we please eat something other than banana nut bread? I wanted to get a recipe I was proud of, and most importantly didn't want to use refined sugar, and I'm finally happy with these last few batches. We've eaten all of the other batches though, including the questionable ones; I still can't let food go to waste.
So, I present to you, my banana nut bread. This all started while I was at my friend Karen's house last weekend, looking through her cookbooks, and she said that Paul Prudhomme's banana nut bread recipe was her all-time favorite. And so I wanted to make her a batch. But of course, without the animal products, and without the sugar. So Karen, I hope you like this. This goes out to you and to all the feminist, liberal, speak your mind women in my life. I would be lost without you.
And, love still trumps hate. Never, ever forget that. 
Happy Thanksgiving to all.
Love, Jen.

| | |
| --- | --- |
| | |
Mix the almond milk with the vinegar in a small bowl, and set aside for one hour.

Mix the flax meal with 6 tbsp. of warm water in a small bowl, and set aside for about 10 minutes.

Heat your oven to 350 degrees.

Melt the butter, and set aside to cool off slightly.

In a large bowl, combine the mashed bananas, maple syrup, and flax. Slowly pour the butter, mixing well. Then add the flour and baking soda, and mix well. Finally, fold in the pecans.

Coat two loaf pans with oil, and pour the batter evenly between the pans.

Bake at 350 degrees for 40-45 minutes, until a toothpick comes out clean and the tops of the loaves have browned.
This bread is best served warm, and of course, I add peanut butter to the top. Enjoy!