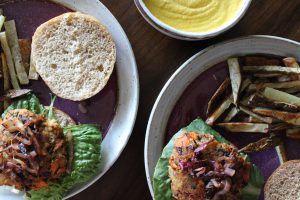 This Friday will be Rich and my's second restorative marimba night at Urban Yoga, in the near Southside of Fort Worth. These are my favorite nights of the year. We hold Vinyasa events too, with double drum sets, and they are so much fun, but for me, the real beauty is in the restorative sessions. Which is not what I was expecting.
We first came up with these ideas after a night of too much alcohol, a night a few months after we lost a family member to suicide.  Dealing with loss such as that, it's as hard to process as you can possibly imagine. And you feel terribly, horribly alone. And the worst thing is, you are terribly, horribly alone. People might mean well, but for the most part, they don't step up to the plate when it comes to a suicide. They turn their cheek. And maybe in a few ways that's a good thing: the last thing someone needs with this type of loss is any kind of judgement or hurtful words. But all in all, it's terribly hard. It's heart-wrenching, to be honest, to be alone, dealing with loss and pain and unanswered questions, and missing your loved one. When you have that type of pain, you turn to anything for release, and last year, we turned to a lot of alcohol, and a lot of yoga, and a lot of music.
One night last year, Rich was playing double drums, and I decided to strut myself into his studio room and start practicing yoga. Had it not been for the amount of pain we were in, and had it not been for the amount of wine we drank that night, I fully believe this magic never would have happened. And we realized – this is a thing. This feels so good. Wow. Anyone going through pain, they should get the opportunity to feel this type of release too.
I thought the drums was where it was at for many months while we worked on routines and ideas. But pain and grief, they don't go away quickly, and they lead to finding other ways to escape. For my husband, that meant picking up an instrument he hadn't played in nearly 20 years, since his days after college – the marimba.
You don't just pick up a marimba, by the way. It's massive, and expensive, and gorgeous – I can't think of too many instruments prettier than this. Rich decided it would be best to do restorative nights with the marimba, and hold off on the drum nights for a bit. I didn't agree, but went along with it, and so we did, offering restorative healing events with marimba.
Now I completely get it – this instrument heals. Truly, both instruments heal, in their own ways. But the marimba – it's powerful, and along with restorative yoga, the combination helps you get through life – whether you're dealing with a death, or a frustrating job, or a fight with a loved one, or ridiculous traffic. We all have pain, we all have sadness, and we all need a release.
It has been Rich's goal for many years to get the marimba out of the cold, university environment. And wow, has he accomplished that. If you're used to hearing a marimba in a classical or university environment, I guarantee you that you have not heard one played like this before. The beauty of the instrument and the way he plays it is a release like no other.
And release you will do this Friday evening. I hope you can join us.
What to expect: 90 minutes of restorative yoga (meaning: several relaxing seated and laying down poses, often on bolsters; complete and total relaxation), accompanied by live marimba (classical- and eastern-inspired with hints of Pink Floyd, Natalie Merchant, Daniel Lanois, Leonard Cohen, and more), and some assisting with light massage, held at Urban Yoga, a short 5-minute drive from downtown Fort Worth.
We promise it to be an event you won't want to miss. Each event is completely unique, with new music and new poses and updated themes, so if you were at the last event, you'll hear and experience something different this time around.
Love, Jen.
---
Every time I come up with a new veggie burger recipe, I swear the new version is my favorite, and it happened this time again: this is my favorite. Filled with black beans, sweet potatoes, veggies, pecans, and rice, it's healthy and delicious, and (so important!) holds together very well. This is the perfect summer meal. Serve with a side salad or homemade fries!

| | |
| --- | --- |
| | |
Heat the oven to 425. Peel and chop the sweet potatoes and roast for 30 minutes, turning once, until fork tender.

Meanwhile, prep and dice/shred all the veggies, and wash the beans. Cook the rice and lentils if not already made.

Caramelize the onion: in a medium frying pan, cook the onion over medium heat for 20 minutes, until caramelized.

In a large bowl, place the drained beans, and mash well with a potato masher or fork. Then mash in the sweet potatoes. Stir in the lentils, rice, garlic, veggies, and all spices.

Form into patties. Pour a little olive oil on a large frying pan, and cook over medium heat for about 5 minutes each side, turning once.

Serve on buns with the caramelized onions and any toppings you enjoy.