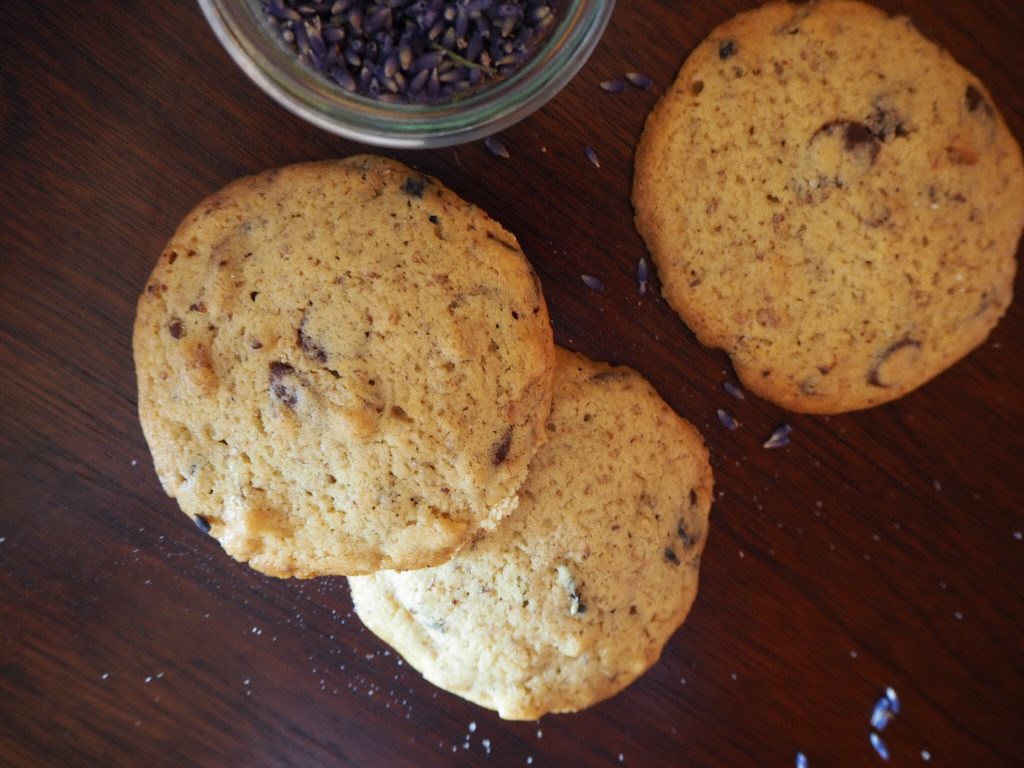 Surrender is not a word that I associate myself with. More like, control freak, would be the correct terminology.
I have these really annoying habits like: showing up on time, taking notes, following up, doing what I say I will do.
Not everyone works this way. Which is cool. And it's also truly frustrating.
I don't surrender. I more like force.
In order to complete a certification program that I'm over a year into, I have to create a series of yoga classes – 10 to be exact. This has been a frustrating experience, to say the least.
I've gotten rejection after rejection after rejection from the businesses that I reached out to, from the ones who even responded. Several businesses never even replied to me. One found and then friended me on LinkedIn – and yet never responded to my requests. That one pissed me off the most.
I finally got one to respond. They said yes. I was so ecstatic. That day, I drove home, and within an hour, turned in my application, class plan, background check, class flyer, everything you can think of.
A week later, still no response, so I followed up. No response. I followed up again. They lost my application.
OK. So I submitted it again.
And…no response. I followed-up. No response. I followed up again. And can you believe it? They lost my application. Again.
Third time's the charm?
Ugh.
Things like this I do not allow. I am a total control freak. It's why I kicked ass as an event planner for so many years and it's why I'm a damn good marketer. I don't let shit fall through the cracks. If my name is behind it, I will give it 100%, all the time.
I get that I live and work in a society that doesn't always think the way I think. I get that priorities are different to all people and my little needs don't make the top of the list. I get it. And it makes me want to explode.
So. At the end of 2018, I read The Surrender Experiment, a great book that was referred to me by my friend Michelle. It's excellent. Surrender. Yes, I need this. I had been working towards starting a yoga/mindfulness book club and I wanted to do it at a real business – not at my house, and not at a yoga studio. I wanted all to be able to come. Monkey & Dog Books said yes a few months ago, and we started planning. 
Since I am so incredibly horrible at surrendering, I decided this needs to be the first book. It's a great book, about yoga and meditation and saying yes to life. It's what I need to remember. And so I made "Surrender" be my theme for 2019.
I need to surrender.
We'll see how this goes.
Maybe it's all in due time that these classes pan out and it's all in due time that everything comes to a close. I'll be working on my patience and my surrendering until then.
Here's to a new year and new goals. Happy 2019 everyone.
---
SHOUT OUT: If you're interested and near Fort Worth, please come join us for the book club – we'll meet every 2nd Wednesday at 6:30, 1st event is Wednesday, January 9th. An hour and a half of yoga and discussion. Details at Monkey & Dog Books.
---
OK…lavender AND chocolate? YES! I have so much culinary lavender left over from Los Poblanos in Albuquerque and wanted to find some excuses to use it. My friend Diane took my picture yesterday and in return I made her these cookies. I snagged a few, too. I think they turned out pretty dang good. She concurred!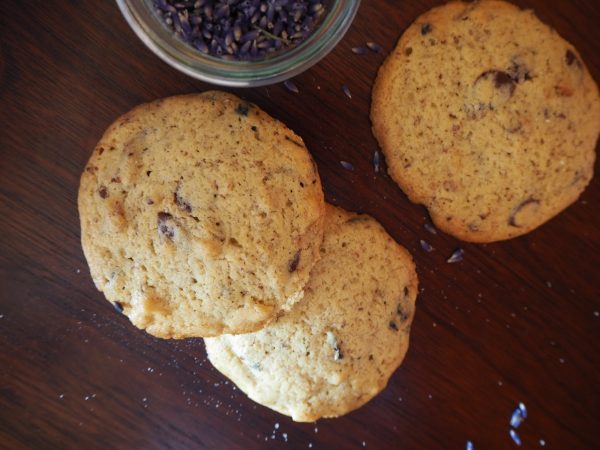 | | |
| --- | --- |
| | |
Heat your oven to 350 degrees and cover a cookie sheet with parchment paper.

In a small bowl, combine the flax with 3 tbsp. warm water. Mix, set aside - stirring every few minutes to help thicken.

Beat the sugar and butter in a medium bowl. Slowly add the milk, vanilla, and flax seeds, beat until combined and smooth.

In a separate bowl, combine the flour, baking soda and salt. Begin to beat the flour mixture into the butter mixture, 1/3 at a time, until all ingredients are combined.

Fold in the chocolate chips, pecans, and lavender.

Scoop the cookies onto the prepared backing sheet. Top with a pinch or salt, or if you have lavender salt on hand, sprinkle a bit on each cookie. Bake for 18 minutes or until edges are golden brown.

Cool for 10 minutes, or cool completely if you're patient, and then enjoy!
I order my culinary lavender every year from Los Poblanos - they offer free shipping and savings several times throughout the year.