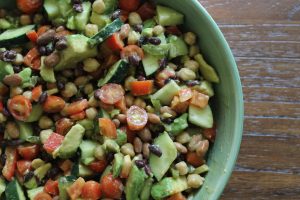 Last week, I flew to Missouri on Southwest airlines. When it was time to board, a woman came up to the row I was sitting in and asked if she could join me. She'd never flown Southwest before, and said, "this is kind of like going to church, huh? You walk down the aisle and pick which pew you want to sit in." I laughed, and agreed, although I had never thought of that before. The last time I was in a church for something other than a wedding or a funeral was more than half my lifetime ago.
Church is something that never crosses my mind, yet alone cross my mind while on an airplane. I loved the metaphor, and I couldn't stop thinking of her comment. It is like church, kind of. Sit next to strangers, put your trust in the guy up front, sit back and get as comfy as possible. I'm sure that during the hour and a half long flight, some of the people on board pray, some zone out, some think of everything they have to do the second this is over. I bet many of the people going to church are doing the exact same thing.
I couldn't stop thinking about the idea of church, which made me remember my favorite memory of going to church when I was a little girl. I was the kid who dreaded church; I wanted to read or draw and not have to sit still and be silent for an hour. I never took it seriously; it just never made sense to me, even as a small child.
But, every summer, my family and I went on a road trip, and my parents made us go to church on Sunday mornings in the random little towns we visited. One summer, we were somewhere down South, in Alabama or Mississippi, and on that Sunday morning, the four of us attended an all-black church.
And holy shit. That was fun.
I had never been that entertained or blown away in my life. I stood, and sat, in complete silence, observing everything around me: people clapping, hugging, laughing, crying, yelling, coming as close to their form of god as any human could get. It was awesome, in the truest definition of the word. I kept thinking: these people know how to have fun. It was the first time in my life I can remember seeing a group of people coming together, representing nothing but love. Representing happiness and celebration. That was joy. If that is church, I'm in.
I searched for that moment over and over again throughout my life. And it took me years to find it. The closest I have ever come was during my college years as I traveled around the Southern U.S. following Widespread Panic. I stopped counting how many shows I'd been to at my 37th, which if you have been around a true Panic fan, that's nothing. Mostly, I'd go alone, because it didn't matter how you showed up: when you go to one of their shows, you're immediately surrounded by friends…total strangers become friends. We shared garlic grilled cheese and tokes and hugs and stories and pens and poems and drum circles and lighters and tents. We gave away our 'miracle' tickets and held hands with people we'd never met before. We laughed and cried and sang and danced and cheered and loved. We all came together, for a few hours or a few days, offering friendship and support.
If that doesn't represent church, I don't know what does.
This is what it all comes down to, what we need most: an hour or a few to escape, to come together, to practice and share and love. Do it through music, through your form of church, through your form of community, through your form of movement. It doesn't matter how you get there. But that community, that fire, that energy, we need it; we need to be reminded of the good in the world, of utter magic. Of nothing but joy.
SaveSave

| | |
| --- | --- |
| | |
Rinse and drain the beans, and place in a very large bowl.

Slice and quarter the cucumber, chop the red bell pepper, and slice the tomatoes. Slice the avocado into 1/4" cubes, and deseed and dice the jalapeños. Add all ingredients to the beans, and stir well.

Add the olive oil, lime juice, cayenne and salt, and stir well.

Refrigerate for an hour or more, and enjoy!