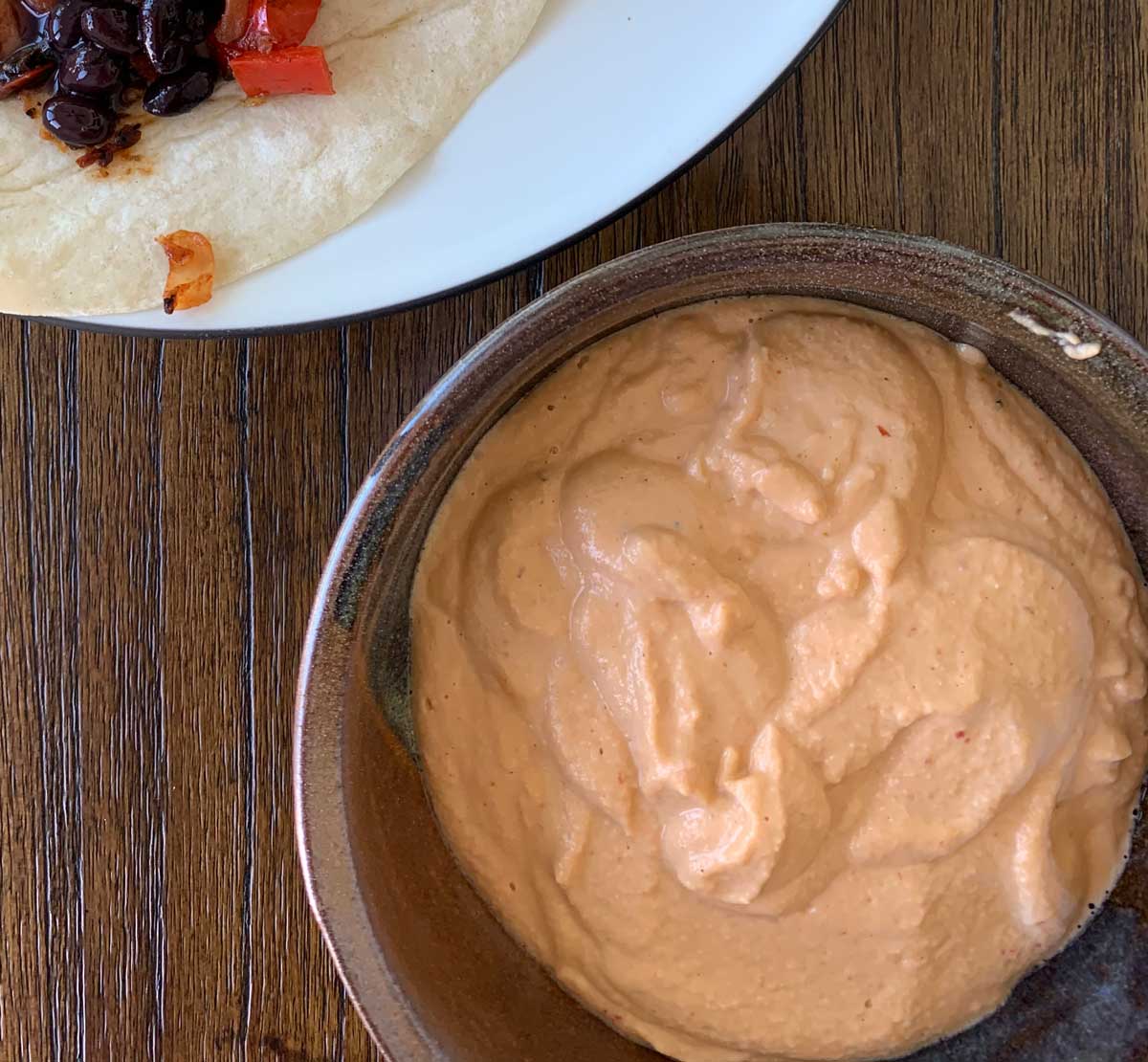 Ancho chile sauce: I've been promising this vegan sour cream-ish recipe for quite awhile and keep forgetting to post it. I make this, or a jalapeno version, every single week. It tops our tacos, nachos, sandwiches, and is a great dip to have when friends can come over again.
Want the recipe only? Scroll to the bottom of the page.
---
I have a lot of Republican beliefs. You would think not, as I'm quite the liberal at heart, yet there's some issues I completely agree with the Republicans on. The death penalty is one, and that shocks a lot of people I know.
If you intentionally kill someone, you don't get a second chance, not in my mind. I didn't always think this way, in fact, I was quite the opposite on this, until I went away to college in New Orleans. That was where, one fantastic night full of political and social and musical talks, my old friend Dave pushed me on this. At the end of a long debate, he ended his side with this:
Jen, you're against the death penalty because you've never had a loved one outright murdered. Once you experience that, you'll be on my side, I promise.
Shit. Those words opened my eyes, and to this day, I agree with him. I don't know what it's like for someone to kill someone I love, thank god. So Dave, I'm with you. I get where you're coming from, and I'm on your side. I've been for the death penalty ever since.
I know. Crazy, right?
I say this, as I think a lot of us go both ways, with politics that is. I agree with some issues that are really important to Republicans, and I agree with many more issues that are really important to Democrats. Although I lean Democrat, I'm not outright Democrat.
And I think you're probably the same. I think we just get so attached to these little identities that it's too hard to stop saying the titles that we attach with them.
Right? It's hard. It's hard when you've been strong and firm on something all your life, to start allowing yourself to think or act or feel something differently.
It's terrifying, in fact.
That is one of the many reasons I wish we'd drop the titles "Republican" or "Democrat". We love titles, especially here in America. We love forming identities.
But these identities, we have to allow them to change.
Especially when our nation is under attack, by the very man who is supposedly leading it.
Please stay for a sec. Please keep reading.
In a few short months, we'll be up for another election here in the U.S. If you can't tell, I'll be voting for Biden. I don't like Biden. I think he's a schmuck. I also think he will not do any harm to our country or its people. I'm hopeful that he picks a very strong woman to run with him, and my vote is for Mayor Bottoms from Atlanta. I would love to have someone of that poise back in the White House.
Now, back to the lecture at hand: Our nation has been hit the hardest with the Covid-19 pandemic. Our first world nation. We can't pull it together. Over 132,000 lives have been claimed, to date, in our nation alone.
Why has it gotten so out of hand? Why has it not in so many other first world nations?
The answer is Donald Trump. Here's why:
If that's not enough to change your mind about Trump, how's this:
We are the only first world nation to allow this pandemic to get so out of hand.
Did you hear me?
WE ARE THE ONLY FIRST WORLD NATION TO ALLOW THIS PANDEMIC TO GET SO OUT OF HAND.
So when our loved ones are dying, and our economy is tanking, there's only one person to blame.
Donald Trump.
Yep, that same guy who disrespects women, makes racist comments (again, just look at his Twitter feed), mocks a reporter with a disability, still will not release his taxes, and god only knows what's going on with him and Russia.
Was none of that enough to show you: He Does Not Care About You.
Donald Trump only cares about Donald Trump.
Who will you be voting for in November 2020?
---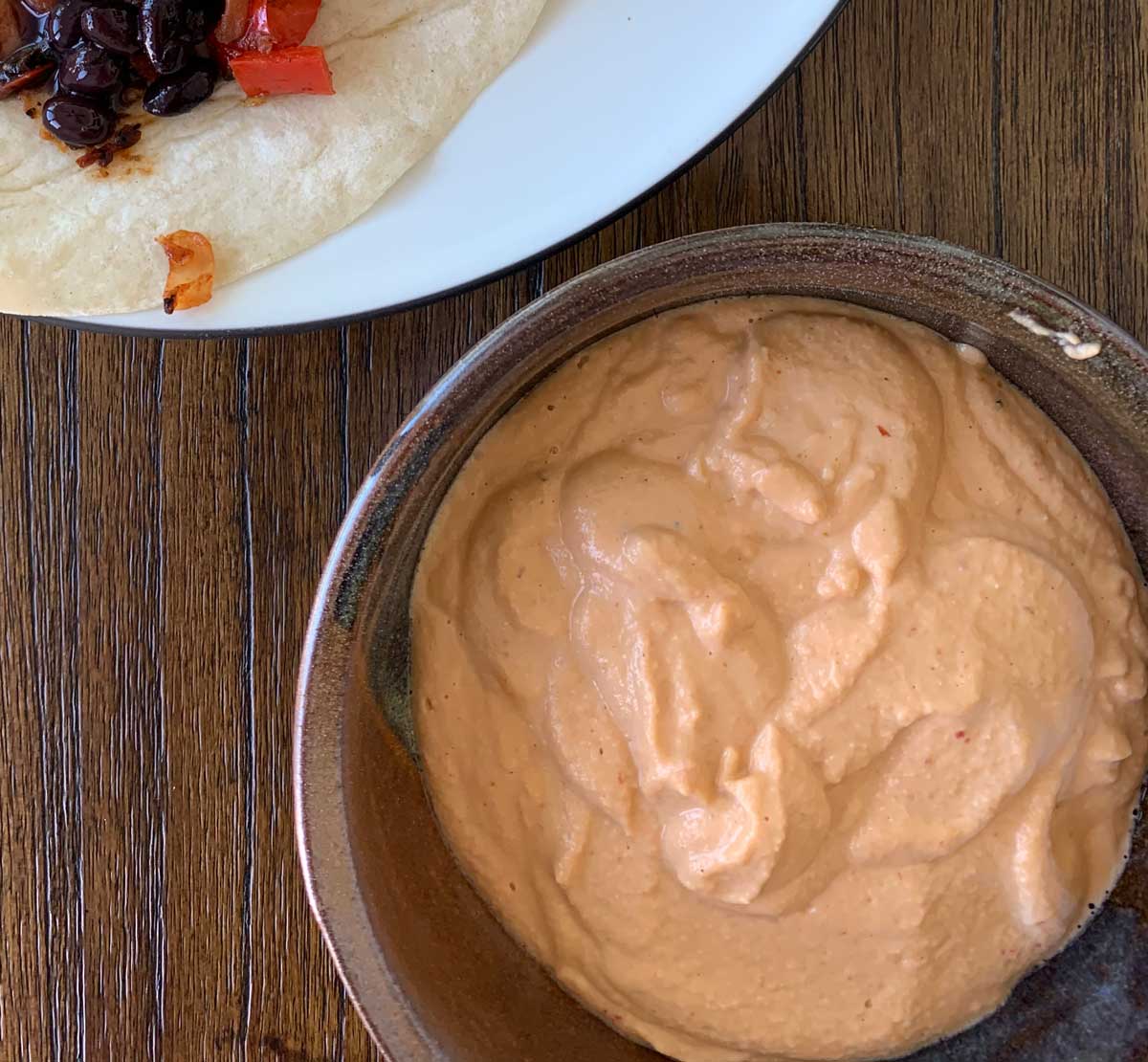 Who are You Voting for in 2020? + Ancho Chile Sauce
Ingredients
1

cup

cashews

3/4

cup

boiling water

2

tablespoons

lemon juice

from one lemon

1

teaspoon

apple cider vinegar

1

teaspoon

salt

2

ancho chiles, canned

2

teaspoons

ancho chile sauce

from the can
Instructions
Put the cashews in a high-powered blender, add the boiling (or very hot) water, then all remaining ingredients. Blend on high for a minute, then enjoy with your favorite chips or on tacos! It'll last covered for about 4 days in the fridge.
Notes
My sour cream recipes are all based on the fabulous sour cream recipes by Oh She Glows.