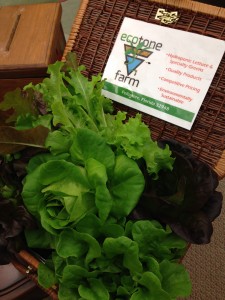 Florida is not necessarily my favorite place to travel but I am here a lot, and often here for an entire week, so I'm getting to know most of the vegan options pretty well along the Treasure Coast.
West Palm Beach
The Vegan Cafe – a cute, small cafe in a strip mall with slow but good service, the Vegan Cafe is a good, cheaper option for food while traveling in and out of WPB. I've only been here for lunch and only ordered their falafel and mushroom wraps, but they also offer juices, a lot of appetizers, a full raw menu, and great looking curry and thai dishes. Their wraps are yummy and based on the traffic, I'd say everything else on this menu is just as tasty.
Vero Beach
Siam Orchid Thai – this is a great place to come to after a long day of work when you just want to be left alone and read. The service is slow yet attentive, it's never too busy, and the food is consistently good. They offer a lot of sushi items and vegetable/tofu dishes to choose from along with spring rolls and small salads.
Taj Mahal Masala – I'm normally the only person in this restaurant, which makes me sad as the food is really good, the service is good, and the chef is attentive and caring. I always order a vegetable dish, and the chef will always let me know what is in the dish so I am fully aware it is vegan. With not a lot of vegan or Indian options in Vero, I'd hope that this restaurant would get more traffic than it does.
Costa de Este – this hotel and restaurant is a little too Miami looking for me, but the chef did make me a vegan platter with black beans and vegetables on my last dinner visit, and the server checked a few times to make sure I enjoyed the dish. They do have good service, along with nice views of the ocean, and if you like that Miami feel then you should try this restaurant out.
Tropical Smoothie – I have never seen these outside of Florida, but they are all over the Treasure Coast. On my last visit, I ordered the Island Green smoothie, consisting of kale, spinach, mango, pineapple and banana. You have to ask them to hold the sugar, otherwise I am sure it would be way too sweet. They have a ton of smoothie selections, as well as sandwiches and wraps. They also offer fake chicken instead of meat on their sandwiches which I did not test as I try not to eat processed foods. Anything that has a "vegan chicken flavor" I am quite questionable of. However, their smoothies are good especially if you are on the run.