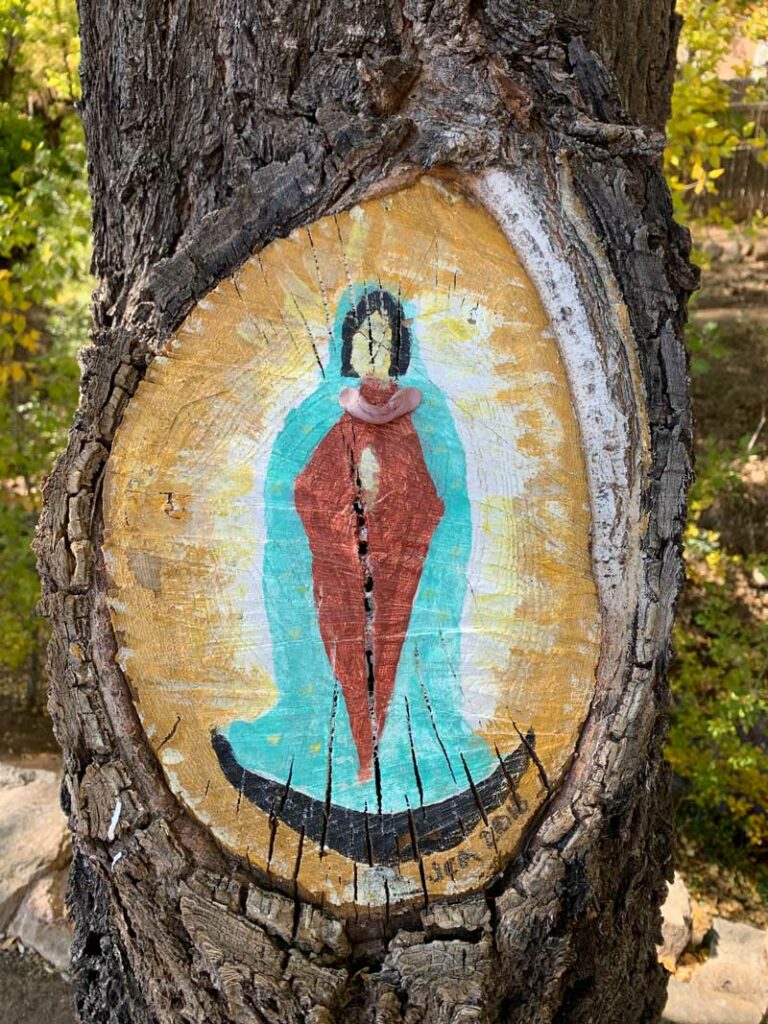 A Whirlwind Road Trip through Texas, New Mexico, and Colorado
Last week, I spent 4 days driving a total of 28 hours to see my bestie in Colorado. This is a big deal, because, for the last 7 months, I have barely left my house.
Every single item I need has been delivered to my home: groceries, booze, toiletries, even my bathroom demo and instal items. All delivered, right to my door. That would be the main benefit of 2020.
So I was super paranoid about getting the 2020 pandemic virus: Coronavirus.
So far, I have not.
My preparations included massive amounts of masks, gloves, hand sanitizer, and a ton of research about what hotels would be the cleanest and provide the most space in between stays.
This is also why I drove in lieu of flying. Yes, I could have taken a flight, however to get to where she lives in a tiny little Colorado town, I'd have to board two flights. And that second flight each way seemed super risky. The one flight to Denver for some reason did not.
So, anyway, I drove.
As luck would have it, my gal got sick while I was there (not Covid, thank everything in our world), so my extended weekend with her turned into a very short one and a half days.
That's kind of how 2020 is going, right? What we expect to happen is not happening, and we're forced to simply: go with the flow, and spend a lot of time alone.
I actually really love driving (aside from scary Colorado roads: as much as I love looking at mountains, with all of my body, I hate being on the edges of them). The New Mexico and Texas and some of the Colorado roads were wonderful little escapes to listen to music, and listen to silence, and listen to my thoughts.
It ended up being exactly what I needed, and exactly the opposite of what I was expecting.
One thing about long drives is I try to pick music that fits the scenery as much as possible. I learned this from my husband, who planned the most impeccable car road trip music from Texas to Wyoming and back one year, and a few impeccable car trip playlists throughout our many trips to the Utah National Parks. Music really has to bring out what we see, and to complement our surroundings.
So in Colorado, I listened to Greg Laswell, and in Texas, I listened to The Weepies. In New Mexico, I listened to silence, because let's just be honest for a sec: there's no prettier landscape than New Mexico, and that land deserves the best sound of all: silence.
It was The Weepies that I had on repeat, a band that I simply could not get enough of during our Nashville years, a band that I hardly remember to listen to these days. But this was the song and this was the lyric that stood out, on my last 5-hour drive, from Amarillo to Fort Worth:
I really can't say why somebody wishes they were somewhere else. But in the end the only steps that matter are the ones you take all by yourself…
Oh gosh is that me: wishing I was somewhere else.
What's funny is the entire time I was gone, I wanted to be back home. I missed my husband and my dog and my backyard birds and my squirrels and my food. I missed my home, and how easy my life is here. How easy Fort Worth has become. How great my friends are here, how incredible the grocery stores are, the restaurants are, the trails are, the art museums are, the architecture and the scenery and the square downtown: it's all stunning, and free of hassle, and right here, minutes from my home. It's all so much more wonderful than I often give it credit for.
There's nothing quite like some time alone to realize how much I am stuck in the habit of wishing I was somewhere else. And there's nothing quite like some time alone to realize how similar we all are, how great my life truly is, and how much I love being right here, right where I am, right at home.
---
If you don't know The Weepies or have not listened to Can't Go Back Now, please take a moment to check out the YouTube link above. The song – and their vocals – are simply gorgeous. The video production is pretty great, too.
Love,
Jen