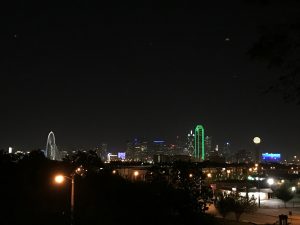 Dallas is my home, and I've fallen back in love with it. It's taken me 37 years. I wrote this blog post three years ago and decided to update it this morning with some newer restaurants and places to shop. I hope you enjoy.
---
Dallas is one of those cities that's hard to write about. With so many great neighborhoods, and so many equally not great neighborhoods, Dallas feels overwhelming, often stuffy, pretentious and way too crowded. I'm from here so I'm allowed to be hard on this city. And all that said, I've come to really love it too. Just like Houston, you have to know where to go and know how to manage your time. There's a great visual art scene and music scene in Dallas (for any type of music you'd ever want to hear), the Arboretum is beautiful and offers some of the best views in Dallas, and the art museums are good.
BEFORE YOU GO: There is literally some art or music or food event happening every weekend, so check Guide Live or the DMN before you head out. If you're coming from Fort Worth, take the train to American Airlines Center, and walk over to Saint Ann for the best cocktails and garden in Dallas before continuing on to an assortment of fun bars and restaurants and live music options. You can Uber from here or simply walk…there's tons and tons to choose from.
Bishop Arts
This hood has some of the best to offer Dallas, even though it's now crowded, overly hipster-led, and expensive, I still love it. There's more to offer here than there was 15+ years ago, which makes it easier to find great food and harder for bad food options to survive. While you're here, check out a live show at The Kessler, get coffee and (some) food at the The Wild Detectives, grab a used book at Lucky Dog Books, choose from an assortment of succulents at Dirt, and buy your favorite artist on vinyl at the newly opened Spinster. And there's now the newish Sylvan 30 Development with Sync Yoga (beautiful studio with great teachers), Houndstooth Coffee, Juiceland, and more.
Nova – We go here before almost every Kessler show we go to. You can park in their lot, or on the street, and walk over to Kessler, and then walk back, have another drink before heading home. Their food is delicious and they always have one vegan or vegan-friendly option. They have a great wine list and their service is fantastic. There's plenty of dining inside or on their little patio outside.
Greek Cafe and Bakery – this tiny unassuming cafe on Davis Street has some of the best tabouli, falafel, pita and hummus around. With only a few tables, come here at an off hour or take it to go to enjoy delicious, quality Greek food. Update: I just left here with vegan baklava. I'm over the moon right now, and it's delicious! Go here and thank me later!
VH – there are a lot of newer fancy restaurants in the OC but this one has the best service of any I've come to. They'll make their Tofu Ratatouille vegan for you and they offer vegan appetizers and starters as well, including hummus and a few salads. The ratatouille is really delicious but it's the service here that keeps me coming back.
Oddfellows – this popular breakfast and brunch spot is packed on the weekends, but don't let the wait turn you away. Just give them your number, walk around the shops, and they'll call you when your table is ready. Their oatmeal is filling and vegan, and they'll make you a vegan quinoa and vegetable dish that is delicious, sometimes it's on the menu and sometimes you just have to ask for it. On a recent visit, I ordered their vegan vegetable tacos with super spicy hot sauce and black beans. Service is slow but the food is good, and they have a great coffee bar and a nice patio as well.
Downtown Dallas – Farmers Market
Downtown Dallas' best kept non-secret is the Philip Johnson Thanksgiving Square. Holy freaking smoke you guys it's incredible. Other than that, go to the Farmers Market which is honestly more soaps than veggies these days but you'll still find something to buy. And eat at Mudhen for any meal, it's divine, and they have vegan-friendly options.
North Dallas, Oak Lawn and Lakewood Areas
There are a few good options in North Dallas and the Greenville neighborhood to choose from. You'll be driving a lot, but here's a great day trip. Near the best used book store you'll find in TX, the flagship Half Price Books, is a bustling neighborhood close to White Rock Lake filled with music venues, shopping, coffee shops, and many eateries.
True Food Kitchen – yes this place is a small chain but the food here is pretty fresh and healthy, with good service and a nice patio. Their tofu dishes and quinoa burger are good and consistent.
Cosmic Cafe – I literally grew up with this Indian restaurant and have never been disappointed. I've celebrated more birthdays, holidays and dates here than any restaurant anywhere. They offer yoga and meditation upstairs, have a full vegan menu downstairs, and kind, friendly waitstaff. The food is healthy, fresh and delicious. It's in a quirky old colorful house with a nice patio, a huge fish tank, and crappy parking. The service and atmosphere has not changed in the over 25+ years that I've been going here. Add this restaurant to your list, you will not be disappointed!
Lyfe Kitchen – another chain with three locations in Dallas, they offer a ton of vegan choices for all meals, including a tofu burrito, veggie sides, salads and a delicious quinoa crunch wrap filled with avocado, edamame hummus, fresh veggies and quinoa and a nice and spicy dipping sauce. This place reminds me a lot of True Food but I'd say their menu is better and food is tastier.
Dream Cafe – there's a few locations of Dream Cafe in Dallas, I'm writing about the one on Routh Street. The service is good and vegan options are great. It's a tiny little diner with a big patio so plan to wait if you can't handle the heat (and you're in Texas, so just learn to handle the heat).
Flower Child – This was a new find for me and I just loved it. It's great for lunch or a super casual dinner. There's tons of vegan and healthy options and it's close-ish to a lot of other great places, like Inwood Tavern, Nicholson Hardie (the shop not the nursery, although the nursery is fab too), coffee shops, bakeries, and more.
Some shopping – in North Dallas, there's 2 intersections I often go to – Preston/Forest and Preston/Royal. The latter has the new Interabang Books which my mom and I can not get enough of (there's an Athleta and candle store and Central Market too) and the former has Whole Earth Provision, the original REI for Texas. This is their newer location in Dallas and it's great for all your hiking and outdoor needs. No, you can't hike in Dallas, not really at least. But you can drive to the Hill Country or Big Bend or Oklahoma, and this is where you should go to get the items you need before you hit the road.
Greenville Avenue
Greenville is where you go to see some of the best concerts coming through Dallas at the Granada. Next door to the Granada is Sundown, an awesome bar with really good food, a nice patio overlooking Greenville Ave, and tons of vegan and vegan-friendly options. Sundown is the place to go before the Granada, hands down.
Cafe Izmir – my oh my this place is insanely good. They have a few different al fresco dining options to choose from and a wonderfully fresh tapas menu, from marinated veggies and falafel to olives and asparagus, and vegan Greek salads, grape leaves and grilled veggies. Their service is impeccable, friendly and caring, and the recipes are outstanding. You have to go to this family-run restaurant next time you're passing through D-town or before a show at the Granada. Note: their hummus is not vegan, which is a total bummer. But they have a plethora of other apps to choose from that are or can be made vegan.
Good Records on Greenville is close by and has been the best record shop in town since I can remember.
Royal Thai – my favorite Thai food in Texas is at Royal Thai. This is on northern Greenville, so you'll have to drive here from these other options listed. They have a few vegan spring rolls to choose from depending on the season, along with three or four vegan tofu vegetable dishes. I've never ordered anything bad here. The service is great, the food is fresh and they offer a lot of spice in their dishes. There's always a wait here for good reason!
SaveSave
SaveSave
SaveSave
SaveSave