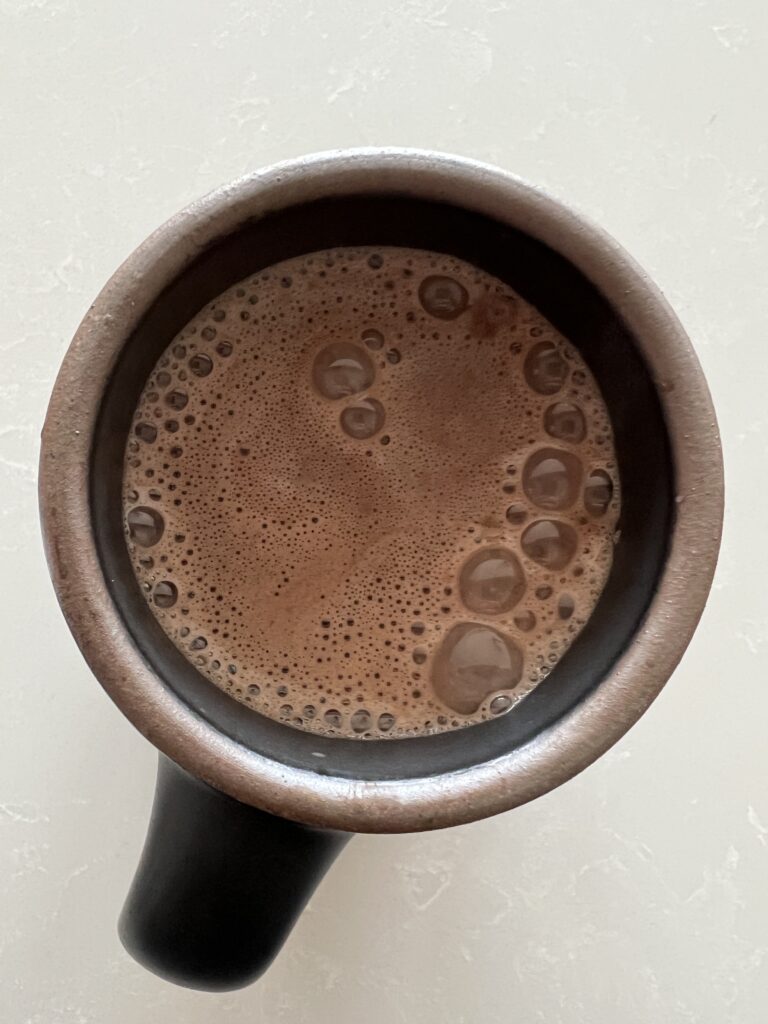 My mom and I went to the East Fork sample sale in the Deep Ellum neighborhood of Dallas yesterday. It was really quite cool to see so many pottery lovers lined up for the early access sale in order to save on handmade pieces. There's something about art creators and art lovers that I just simply feel at home around. These are my people.
We of course bought a handful of bowls and mugs, adding to our small collections, and chatted with various baristas and East Fork lovers. Today, with the leaves changing and the slight chill in the air, I have been craving hot chocolate, so what better time to finally write down my vegan hot chocolate recipe while sampling from my new East Fork mug.
There's many neighborhoods in Dallas that feel like home to me, and Deep Ellum is most definitely one of them. It was in Deep Ellum where many of my first concerts took place: Bush, Everclear, Hagfish, The Greyhounds, The Crystal Method, to name just a few. I've always been quite obsessed with music and hearing live music, and thankfully, my parents understood this desire and would drop me off at various concerts when I was a young teenager, driving around until the show was over, picking me up and listening to my long stories on the drive back to North Dallas.
As I got older, I would drive myself, meeting friends before shows, and after shows, at Cafe Brazil and various other coffee shops, spending so many late-night hours talking and philosophizing and wondering what the future would hold for us. We'd walk and look at all the tattoo parlors, piercers, sex shops, smoke shops, and all the grungy, gothic, wanting to be seen people, all coming together to make memories in their own lives.
That was my Dallas.
I'm incredibly grateful to have been raised in Dallas, and believe me when I say that those words took decades to come out of my life. What other city do you have such a variety of musicians touring through, every type of food you could ever imagine, vintage clothing stores and art stores and art classes on so many corners? I'm sure you could name many, but Dallas is mine. It's my home, and it provided an eclectic, artistic, musical childhood for me.
I've spent the last two days reminiscing about how time has passed, how so much has changed, and yet how so much has stayed the same. It's the perfect time to curl up and enjoy vegan hot chocolate.
This is one of my favorite vegan hot chocolate recipes – very lightly sweetened, made with oat milk as there's simply no other milk that's more creamy and thick and delicious than oat milk. I hope you savor and enjoy.
With love,
Jen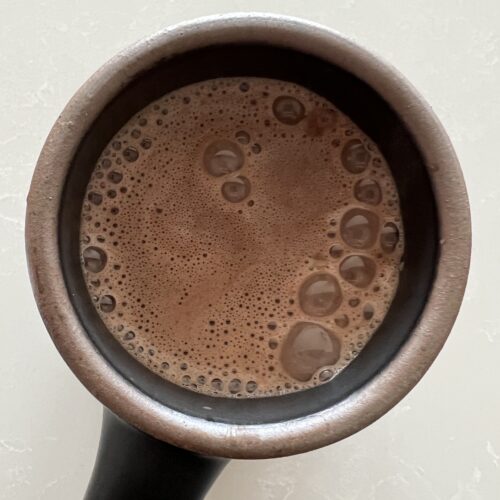 Vegan Hot Chocolate
Ingredients
12

oz

oat milk

1.5

tbsp

cocoa powder

unsweetened

1/2

tbsp

agave syrup
Instructions
In a small saucepan, whisk together the oat milk, cocoa powder, and agave over low heat. Once it begins to lightly simmer, remove from heat, pour into your favorite mug, and enjoy.