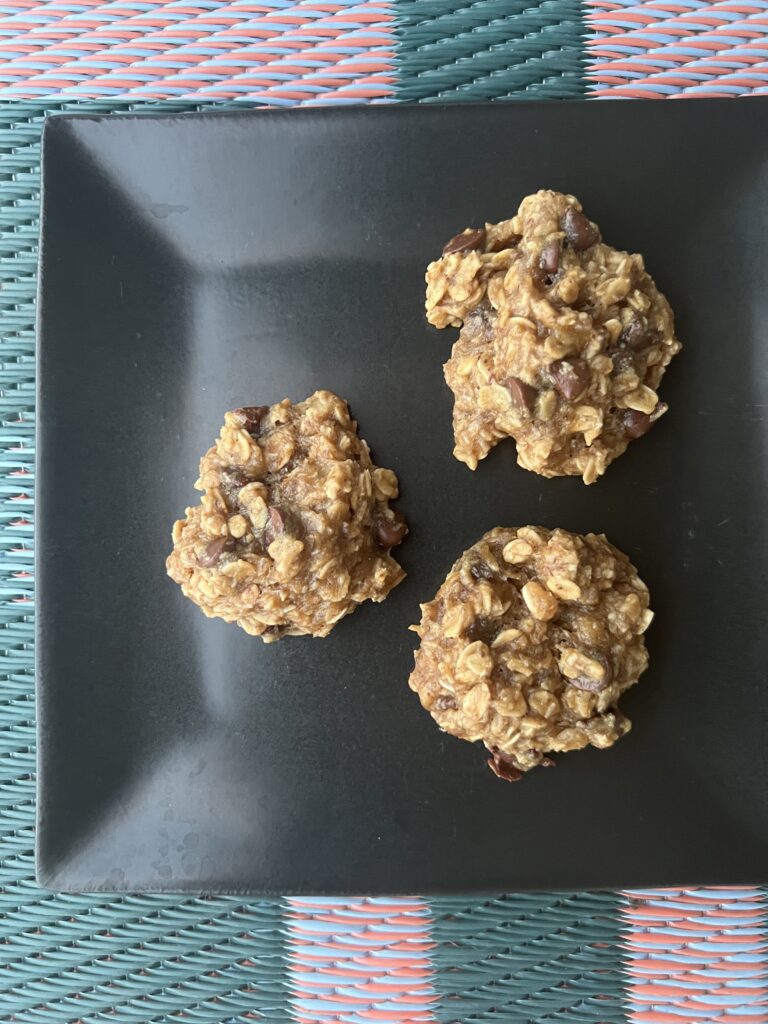 I've been on a huge anti-inflammation kick these last few months, trying to regulate my body and get as healthy as I can be while still enjoying life. It's a balance, the whole eating healthy but also enjoying food and craving food and wanting all the tastes, smells, textures I can grab hold of.
All of this trying-to-be-healthy has had me diving into my trio of Oh She Glows cookbooks and my Fiber Fueled cookbook, testing out new and old recipes, enhancing the number of veggies in my weekly cycle, and attempting to increase the good foods and limit the not-so-good foods.
This has had me limiting gluten (not omitting) and testing all the gluten-free breads I can find (some are actually not that bad), removing all refined sugar (replacing with maple syrup or agave – not great, but not as bad), limiting alcohol, and my least favorite – removing as much caffeine as possible (I'm keeping chocolate, removing coffee, which was actually not as bad as I thought it would be even though coffee is hands-down my beverage of choice).
My reason for all these moves is that, for several years now, my periods have been horrific – like, the most intense pain I could ever imagine, crying, throwing up, cancelling all engagements for several days, close to going to the emergency room horrific. After repeated doctor visits, lots of testing, and a year of trying out random drugs and birth control pills, I'm giving up on conventional medicine (for now) and trying anything and everything I can to assist with my body's problems naturally.
Which made me pick back up Fiber Fueled, and it also made me purchase Heal Endo, Beyond the Pill, The Moon Cycle Cookbook, Ayurveda for Women, and Overcoming Estrogen Dominance. All of the books have been good, I think Beyond the Pill and Heal Endo were the most helpful, but all are good. The one that I keep going back to though, is Fiber Fueled. I don't know everything I need to know, but based on what all these authors say, I'm adding in as many veggies as I can, as many whole grains and beans as I can, limiting the foods I mentioned (I'm already vegan so that helps), and also adding in Omega-3 (algae-based) and Magnesium.
I tried seed cycling for a month but kept forgetting to add the seeds to what I was eating, and also didn't want to grind fresh seeds day after day (as much as I love all these food tips, I have a full-time job and sometimes enough is just enough – we can only do so much and stay sane). So I dropped seed cycling, although have been adding ground flax (pre-purchased ground from Whole Foods) to my daily almond butter, banana and toast breakfast.
So that's where all the gut health/anti-inflammation studying has come in, and that's where these cookies have come in.
All of you who know me know that I bake almost every Friday night, and well, if I'm honest, I bake probably 2-3x a week. I love sweets, and I love baking. So I've been playing around with new recipes and today am excited to share these Gutsy cookies with you. They're super quick and easy to put together (one bowl for the win), and easy on the gut, to boot.
I hope all of you are staying safe and well, and taking care of yourselves.
With love,
Jen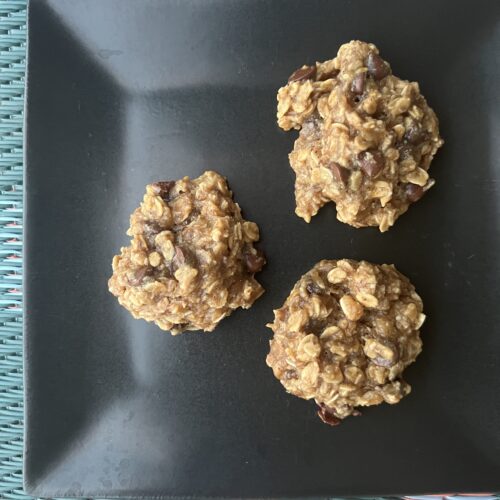 Gutsy, Oatsy, Peanut Buttery Chocolate Chip Cookies
(Vegan, Refined Sugar-Free, Gluten Free)
Ingredients
1

tbsp

flax seeds, ground

1

ripe banana

1

c

gluten-free rolled oats

1/2

c

creamy peanut butter

1/4

c

maple syrup

1

tsp

vanilla extract

1/4

tsp

salt

1/3

c

shredded coconut

1/4

c

dark chocolate chips
Instructions
Heat your oven to 350 degrees. Line a large baking sheet with parchment paper.

Combine the flax with 3 tbsp water in a small bowl, whisk and set aside for a few minutes.

In a medium mixing bowl, mash the banana.

Stir the flax, then add it to the banana, mixing well.

Add in the oats, and mix together.

Then add the peanut butter, maple syrup, vanilla and salt, and mix well.

Stir in the shredded coconut.

Fold in the dark chocolate chips.

Scoop spoonfuls of the batter onto the prepared baking sheet.

Cool completely, and then enjoy!
Notes
Store cookies in an airtight container in the fridge – they will last for 3 days. (I place parchment between the layers so they don't stick together).