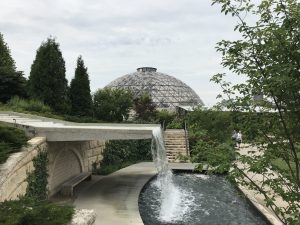 Des Moines and Iowa City are not the first cities that come to mind when I think of an art culture, or vegan foodie culture. But what I'm realizing later in life is that these smaller areas produce excellent (if not better) food and art than the bigger cities. They allow people to live cheaply, and artists must live cheaply. True artists can't afford big, crowded cities, and that's why eclectic, liberal, small towns such as Des Moines and Iowa City are thriving. They have so much to offer, and I'm thankful my mom and I gave them a visit.
This was our annual summer art vacation – the 14th trip we've been on together built solely around visiting art towns and festivals. These are some of my favorite trips, and I know I will always hold these memories close to my heart. I was thankfully raised by an art lover and art collector, and I credit much of my creativity and independence to my mom.
I wish I would have kept some of my older posts from a blog I ran years ago called Art Towns and Festivals, but I'm a purger, for better or worse. So many of these cities I don't have write-ups on, but they've been a blast to visit over the years: Ann Arbor, Madison, Laguna Beach & La Jolla, Amherst & Hanover, Chattanooga & Nashville, Atlanta, Louisville, Houston & Austin, Asheville, Denver & Boulder, Albuquerque & Santa Fe, Portland & Eugene, Seattle, and now, Des Moines and Iowa City.
We went for the fests in Des Moines: the Des Moines Art Festival and ArtFest Midwest, which thankfully were held on the same weekend. Years and years ago, there was a magazine we subscribed to called Artist's Way or Art Festivals or something similar, and the Des Moines fest was always voted in the Top 10 art festivals in the US. Iowa was simply never on our radar, so we never went, and honestly I wouldn't call this a Top 10 art festival (I'd give that claim to the Ann Arbor, Madison, Asheville, Fort Worth, Denver and Seattle festivals), but it was good. In my opinion, the art at the galleries and shops in these cities was just as good if not better than the art found at the two festivals.
Here's my Best Of trip report for both cities:
Des Moines (we spent 3 nights here)
Food & Drink
Gateway Market for breakfast – it's the cutest little grocery store with a good vegan tofu scramble and a good assortment of flowers and plants.
HoQ for lunch or dinner – not kidding, this is the best vegan meal I've had in over a year. They only have one vegan option, and truly they don't need any more – it's amazing.
Open Sesame for dinner – the Lebanese food is wonderful and the ambiance is even better; this is a small, family-run restaurant and I can't recommend it enough.
Eatery A – they have a huge patio and a great vegan-ish (hold the tzatziki) Mediterranean sampler.
Molly's Cupcakes – I pretty much never enjoy store-made cupcakes or cakes, even from the best bakeries; they always taste way too sugary to me. But holy smokes, Molly's has the best vegan cupcakes I've ever had (and my mom confirmed the non-vegan were her fave, too). Get the strawberry cupcake if they have it. Also, sit at the bar in their swings!
Zanzibar – Des Moines is filled with many coffee shops to choose from, but Zanzibar was my favorite. They roast in-house and their beans are delicious and they have a few food items to choose from. The ambiance is great, too, and they're across the street from a cute art shop called Tandem Brick.
Gong Fu Tea – if you even remotely like tea, go here!
Ritual Cafe – this is downtown, right by the sculpture park and the art fest. The coffee and tea are great and the vegan meal options looked delicious; I can attest that the vegan snacks here are very good.   🙂
Shopping
The Eastside area has so much to choose from, and this is where Gong Fu, Open Sesame, Molly's Cupcakes and HoQ are, in addition to it being very close to the Botanical Garden. It's worth a day here for shopping, eating, visiting and drinking! Raygun has cool tees, Sticks has expensive yet fun to look at furniture, Porch Light has cool artist-made (and mass produced) home goods, and there's much more independent and artist-made shopping here that I can't even remember: clothing, shoes, candles, you name it.
The Valley Junction area has mostly antique stores which I'm admittedly not into, but they also have Artisan Gallery 218 which has tons of great Iowa-based art, in addition to clay art from one of my new faves Linda Lewis (who also happened to be at the Des Moines Art Fest).
Visiting
Des Moines Botanical Garden – gorgeous riverfront location with waterfall and cool Buckminster-type dome, definitely worth the visit.
Des Moines Art Center – they have one piece by many of my faves: Pablo Picasso, Romare Bearden, Agnes Martin, Alexander Calder, Georgia O'Keeffe; and if you're into architecture, it was built by Richard Meier, IM Pei and Eliel Saarinen. That alone is worth the visit.
Side note: we made it a point to visit the Farmer's Market and I have to say, skip it. It's somehow been voted 2nd best and I would like to know who made that vote. They have never been to Seattle, or Portland, or Roanoke, or Santa Fe, or pretty much any other farmer's market in the US. If you want corndogs or oily snacks, go here. If you want fresh veggies without an insane crowd and without the smell of bacon, avoid it at all costs.
Iowa City (we spent one night here)
Food and Drink
New Pioneer Co-op Deli – huge thanks to my friend Kaci for this suggestion; there's not a ton of vegan options in this college town; which I am sure will change soon. They have a vegan cajun tofu sandwich which is freaking awesome. And vegan cookies, and tons of other vegan options. And good coffee, and a cute grocery store. Go here!
Bluebird Diner for breakfast – they have a yummy vegan steel cut oats with fresh berries (hold the milk) – this is the only vegan option I could find for breakfast in all of IC.
Trumpet Blossom for everything – oh my gosh, so good. And a killer bar. And live music. And delicious, seriously, delicious, all-vegan options.
Basta Pizzeria for dinner – they make all their pastas in-house and have a nice wine menu, and a great patio for people watching.
Shopping
My favorites in Iowa City are Iowa Artisans Gallery (all handmade, great selection) and Akar – holy smokes the pottery! Artifacts is also great for both vintage and handmade items. They have two excellent bookstores too: Prairie Lights for new and Haunted for used.
Visiting
Iowa City is definitely worth the visit – an easy two hour drive from Des Moines. It's a literary town with quotes from Iowa and national writers on plaques throughout the pedestrian mall, and tons of bars, restaurants, shopping, and cafes. You can park your car and walk nearly anywhere, and the campus is pretty along the river.
On the way back, drive through Amana Colonies for an hour or two if nothing else than to see beautiful countryside and to check out the General Store (near the art gallery) – what a cool building and it's been in the owner's family since the 1800s.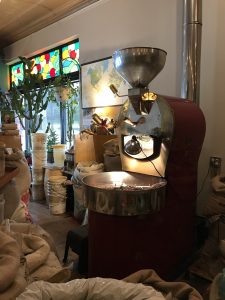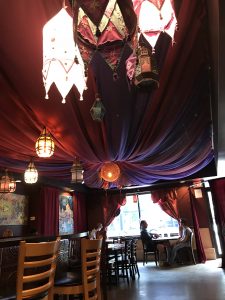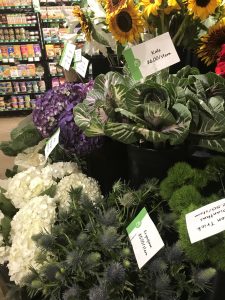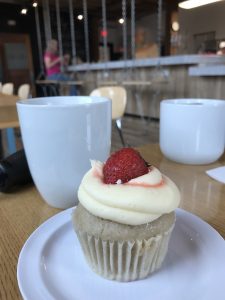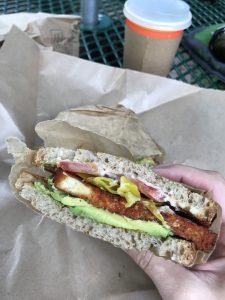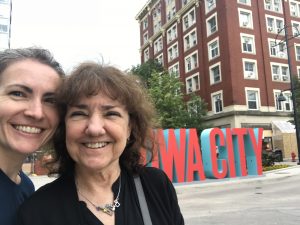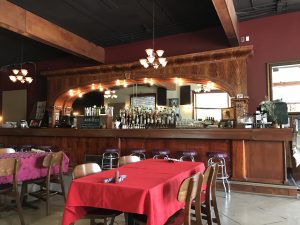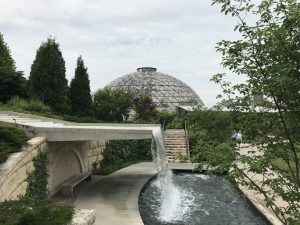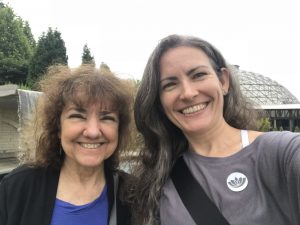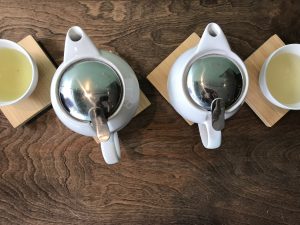 SaveSave
SaveSave
SaveSave