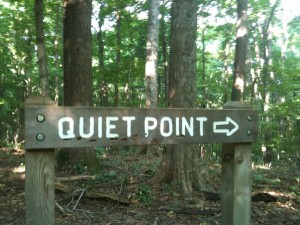 We lived in Nashville for five years and I'll always be thankful and enlightened by our time there. The city is filled with a surplus of talent, both in musicians and visual artists alike, and there are so many wonderful shops, restaurants and neighborhoods, and the city overall has a true community spirit. I'll always have a huge love for the older songwriters who call this city home, and will forever be grateful for my time spent here and the many friendships I made along the way.
Although I was not vegan when I lived in Nashville, I very much enjoyed the fresh vegetables and organic options available at the independent restaurants. Some of the best food I've eaten is from this city (hence the huge weight gain while I lived here) , and now when I visit, I enjoy going to my old haunts and learning about their healthier, vegan options. Below are a few great restaurants to choose from in some of Nashville's best neighborhoods:
The Smiling Elephant – in a little house in the 8th Avenue district, this Thai restaurant offers three vegan spring rolls to choose from and a lot of tofu and vegetable based main dishes as well. It's hard to get a table here but it's worth the wait with friendly service and good tasting Thai.
Woodlands – near Vandy, this Indian restaurant offers only vegetarian and vegan foods, with many of their main dishes available in vegan options and a great lunch buffet. I've never had a bad meal here.
Silly Goose – this packed little cafe in East Nashville is hard to get into for good reason – their food is fresh and delicious. They always have one main course vegetarian dish on the menu that they can make vegan and for lunch have a few salads that can be adjusted as well.
Far East – a great fusion Vietnamese restaurant in a wonderful neighborhood, this East Nashville eatery offers spring rolls and a few dishes that can be made vegan without fish sauce, and the addition of veggies and tofu, you just have to ask them.
Flyte – if you call ahead, you won't be disappointed with the options at Flyte. Their chef will happily create a few vegan options for you (I had the veggie risotto plate on my last visit and the flavors were incredible) and there are several appetizers and salads to choose from. They specialize in local food and buy fresh from organic farmers, and you can taste the difference here. With great service, Flyte was often the restaurant of choice for me and my husband's anniversaries and celebrations.
Wild Cow – I have had several people over the years telling me to give Wild Cow another chance, and I decided to do so on a recent trip to Nashville. The food is better than it was when I lived in East Nashville a few years ago, but the service is still not good. It's a bummer as I really want to give this place glowing reviews, but I just can't. I ordered the Buffalo Beans and Greens, which were good and a bit spicy with the BBQ sauce, layered with quinoa, pinto beans, garlicky kale and tofu glazed with BBQ. My girlfriend ordered the tofu scramble, and it was just that: a small bowl of tofu scrambled. No sides were offered, which was kind of strange.  I won't go into the service but it was just not good. I do not expect to give this place another try, but we'll see what the future holds.
Khan's Desserts – this all-vegan and mostly gluten free bakery in East Nashville was great. We got a sampling of desserts to go, including the peanut butter chocolate brownie, the lavender vanilla cupcake (wow), the gluten free cookie sandwich and the cookies and cream cupcake. Of the lavender cupcake and peanut/chocolate brownie I tasted, the cupcake won and was light and delicious. I highly recommend this place, and they even have breakfast and lunch offerings as well!
AMOT – A Matter of Taste is a fairly new restaurant in East Nashville, and is definitely worth a visit. The decor is modern, clean and bright, and they have a great bar with old black and white movies playing on the TV. How cool is that?! The menu is all gluten-free and they offer at least one vegan option a night. On our visit, the tomato basil soup was vegan and it was creamy and delicious. For my main, I ordered the penne pasta with bok choy, eggplant and garlic. It was a little too oily for my taste but overall really good and I'll definitely be back on a future visit to town.
The Turnip Truck – The Truck is a local independent grocery store in East Nashville complete with a juice and smoothie bar. They have a few pre-made juices, smoothies and shots made fresh each day that you can grab to go, and can make custom drinks as well. We ordered the Pineapple Express smoothie, filled with pineapple, apple, kale, spinach and banana, which made for a delicious lunch after a morning of yoga. This store is small but is great if you need fresh, organic food for an extended stay in Nashville or just need a light lunch to go.
And a non-food update: my girlfriend and I popped in on a restorative yoga class at Kali Yuga Yoga. The class was led by Kristen and was a mix of yoga and mediation, and was excellent. If you are in town, please give this place a try. The classes are cheap and the studio is bright, welcoming and cheerful. What a great way to start or end your day!