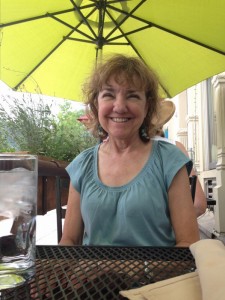 I truly love college towns, artists, organic food, farmers, liberals, coffee shops, and hiking. Boulder was pretty much made for me.
Salt – this awesome restaurant with cute patio in downtown Boulder offers a quinoa burger that can come vegan as well as a vegetable tasting platter that they'll serve vegan. My mom ordered the burger, and I ordered the platter, and we shared. Both were seriously delectable but the vegetable platter was more flavorful and had such a great assortment of fresh vegetables. This restaurant is nice and has great service, is perfect for a date night or a casual lunch.
Boulder Dushanbe Tea House – my mom and I came here for afternoon tea and were blown away by the selection and beauty of this tea house. We sat on their outdoor patio but the inside was just as lovely, and each ordered a freshly prepared tea. I ordered the tofu peanut noodles made vegan for my main course, it was way too much food but the tofu tasted fresh and the spice level was good.