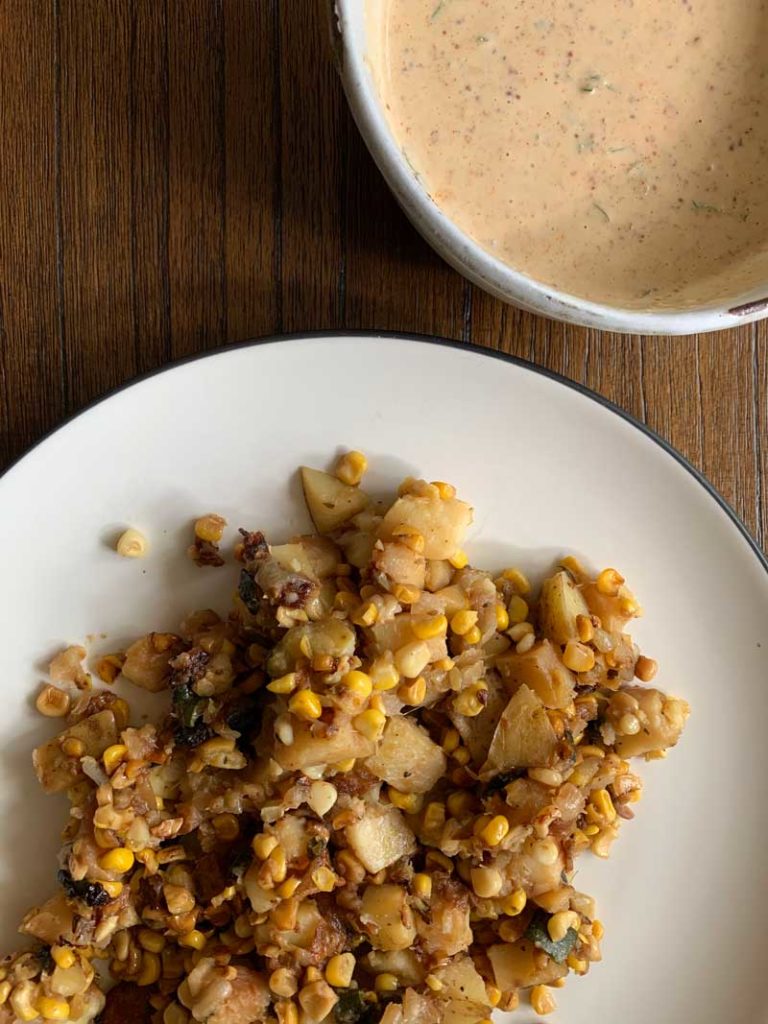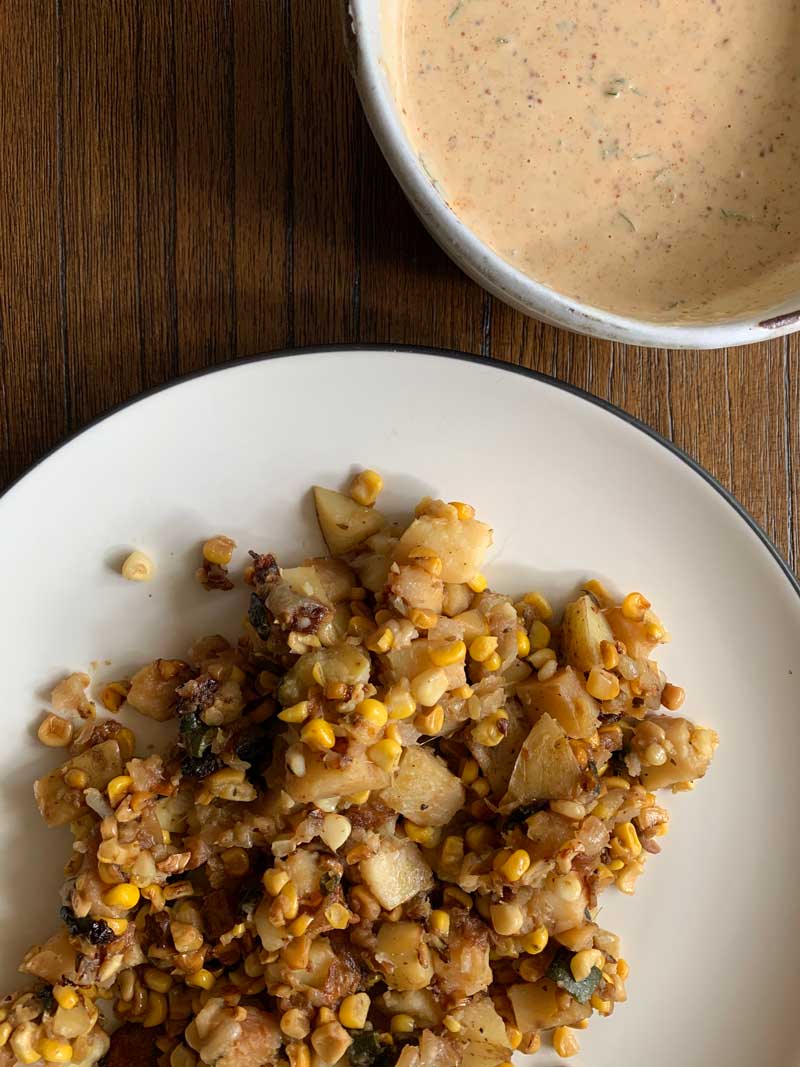 I don't know if I have anything to say about what's going on in America that hasn't already been said.
I'm sad and I'm angry and I can't believe that in 2020 our civilization is still so ignorant to see skin color as something that has a positive or a negative emotion.
And yet, as I write those words, I am reminding myself of my own ignorance, and my own fears that I have as a white woman: my fears of white men.
The entitled, wealthy, privileged group of white American men. Gosh, they frighten me. The ones in power scare me the most.
So I guess I have my own prejudices, too.
I don't know where we're going, and I don't know how we got here, and I quite honestly don't know what it will take to wake us all up.
To wake up and see mankind as mankind, period.
And for the mass population of America to have the desire to be led by someone with intelligence, and grace, and respect for mankind.
Maybe the dark days lead to light. In some ways, I think they do. In all ways, it's what I hope for.
---
Several weeks ago, I ordered a few new cookbooks, and Jubilee is one of the ones that arrived. It's gorgeous – the stories, the photos, the recipes. I mean, stunning.
It's a collection of recipes from 200 years of African American cooking, collected and edited by Toni Tipton-Martin, a Dallas-based cook, recipe developer, and writer.
It's a profound book, definitely worth the buy for any home cooks, and it's so important to read through and learn about our pasts during days like this. I have begun making some of Toni's recipes, and they are just as good as her stories. It's not only a cookbook; it's a collection of recipes from black chefs and cooks that would have once been forgotten. Thanks to Toni, these recipes and stories have found the light.
Maybe it's our collected recipes that can help us survive these moments. I believe it can often be the simpler things that change our world: listening, cooking, making music, creating art, educating ourselves, working to understand more than we started with.
Here's to brighter days.
With love,
Jen
---
I promised a few weeks ago that I'd share my favorite recipe to make with my vegan remoulade. This is it! I hope you enjoy.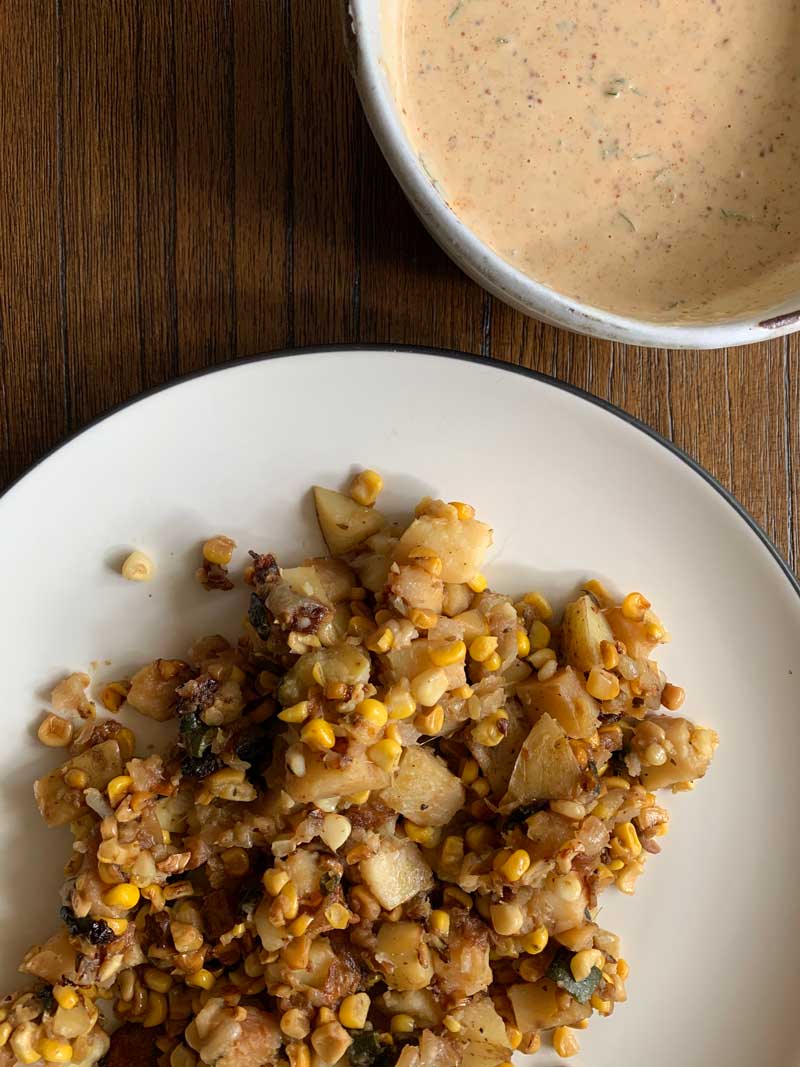 Corn + Potato Hash, What's Already Been Said
Ingredients
1

tbsp.

olive oil

1

medium

white onion, chopped

3

cloves

garlic, minced

4

yukon gold potatoes, chopped

1

medium

zucchini, chopped

3

ears

corn, cut from the cob

1

tsp.

oregano, dried

1/2

tsp.

salt

1/4

tsp.

black pepper
Instructions
Sautee the onion and garlic in a large frying pan coated with olive oil. Stir and cook for about 5 minutes, until onion is soft.

Add all remaining ingredients, and cook for approximately 15 minutes, stirring often, until potatoes are browned and tender.

Let cool slightly, then serve on its own or with my vegan remoulade!