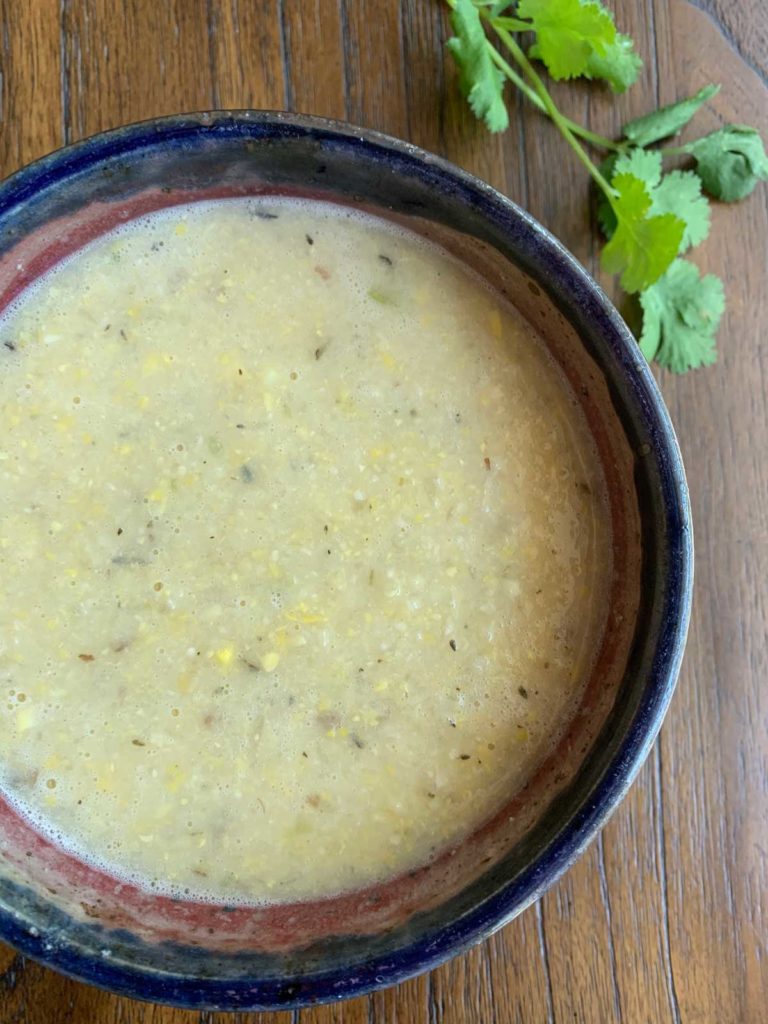 I was recently contacted by a cookbook publisher who found my blog and was curious about my interest in becoming a writer. (Ummm, yes, it's all I want).
I said yes, went down the path of applying for the book, seeing if it would work out, writing out an intro and a few recipes for them to approve. A few weeks of this went by, me asking questions, them asking for samples, and then…
They went with a different author.
I cried, at first… and then I got to work.
I read many moons ago something by I think Twyla Tharp… if it wasn't her, then this just sounds like something she would say:
When you have an accomplishment, you have until midnight to celebrate.

When you have a failure, you have until midnight to cry.

Then, you get your ass to work.
I love that – so, so much. It doesn't matter if things work out or they don't. The work you put out into the world…it never stops.
What that publisher made me realize is: I do have a book to write. I have lots of words to write.
Last year, I finished writing a book, and I hired an editor. Things went a little haywire, and I let said editor go. It wasn't fun. I had (still have) a lot of respect for her, and I wanted to work with her for quite a few years. Things don't always work out as planned.
So I gave up for a few months, and then got back on the horse: I looked and looked and looked and finally found a different editor. I specifically looked in Houston, Texas, and here's why:
Houston is about the most no-nonsense town I have ever spent time in. Houstonians get shit done. I love it. I love that city, as dirty and crowded and humid as it is. People get to work. The person editing my book: I didn't want a "things will be great, glass is half full, this is your destiny," girlie girl. I wanted grit. I wanted the essence of dirty, dirty, H-town.
So I looked up editors in Houston, and finally found a woman who I thought would fit what I was looking for. I wrote to her, and thank god, she said yes. She took me on as a client, and I made her promise me that she would be honest and not hold back.
She did. She blew it out of the park. She did everything I ever asked for. Her name is Sarah, and if you're looking for a no-nonsense book editor, reach out to her.
Anyway. I got my manuscript back, and her wonderful feedback, and I decided, late last year, that the book needed to be tabled for a bit. Those words, I wasn't ready for them to hit paper. They're good for my blog, and I continue to write them here. But they are not ready for a book format. Words for a book need more focus, and I am clearly not ready. I am happy to understand that, and so happy to have gone through that process.
So when this cookbook publisher reached out in April, I got incredibly excited. I cooked an insane amount (readers, you'll get to see much of which I made on these pages over the next several months). And then in late May, I got word back that they chose someone else, and I became very disappointed.
It's OK. This is all a part of life.
What it made me realize is: I have a book to write (duh). Whether I do that traditionally or not isn't a big deal. My recipes are good, these words are good, and they can make it into paper form. Someday.
For now! Corn chowder is coming your way. Yep, it's hot out – at least here in TX. But fresh, summer corn on the cob: it's delicious! Give this a try; it's simple to come together, and incredibly tasty.
With love,
Jen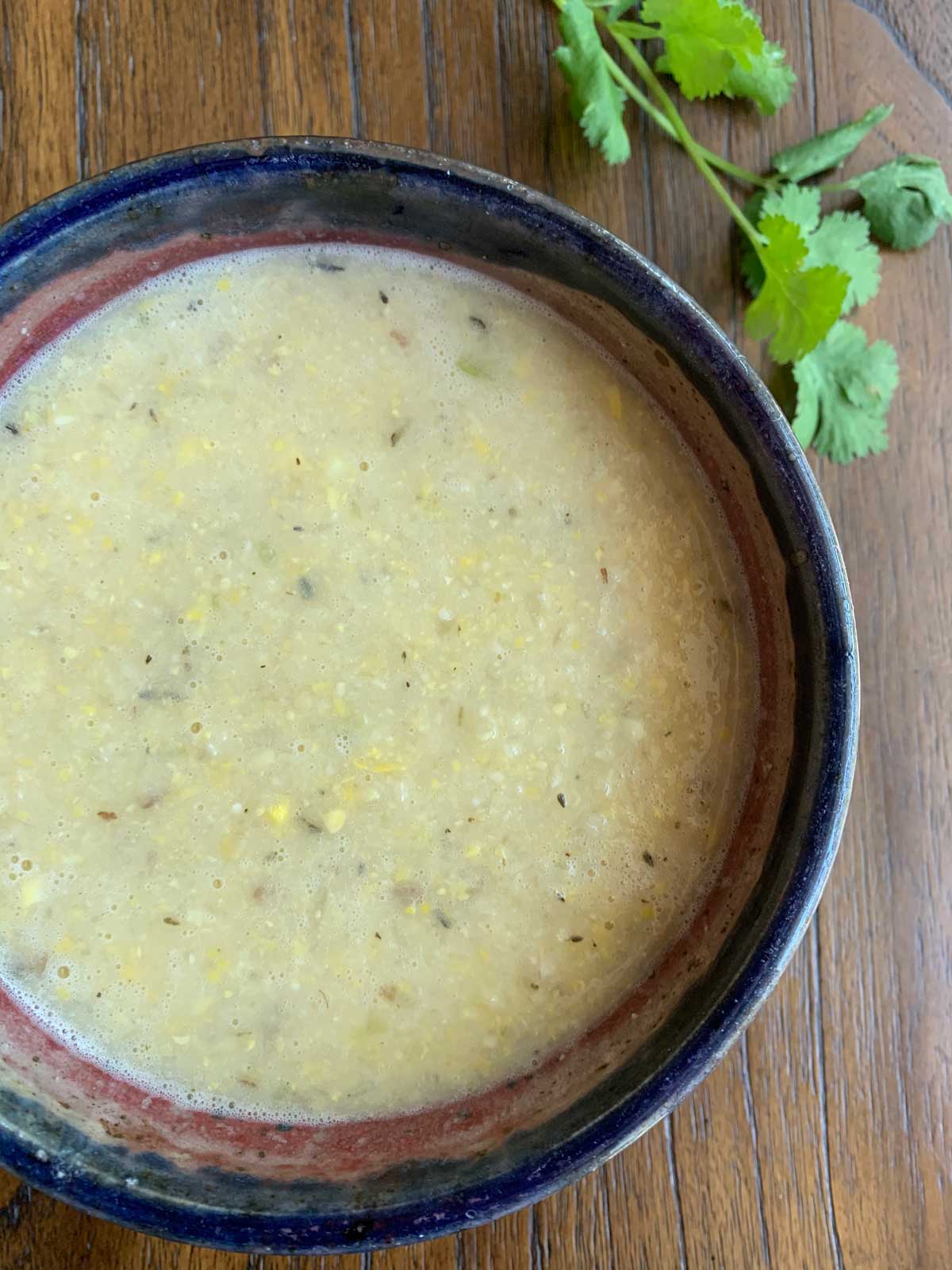 Cookbooks and Vegan Corn Chowder
Ingredients
2

tablespoons

olive oil

1

medium

white onion, diced

1

stalk

celery, chopped

4

cups

fresh corn

1

cup

yukon gold potatoes, chopped

about 3 potatoes

1

teaspoon

thyme, dried

2

cups

almond milk

2

cups

vegetable broth

fresh cilantro

if desired

Vegan Sour Cream

if desired
Instructions
Heat a large soup pot. Add the oil, then the onion, and cook, stirring occasionally, for about 5 minutes.

Add all remaining ingredients, bring to a low simmer. Keep the soup simmering, not boiling, for the next 20 minutes.

Remove from heat, let cool for a few minutes, and then using an immersion blender, blend the soup. See note below if you don't have an immersion blender.

Serve with fresh cilantro and/or vegan sour cream, if desired.
Notes
Notes: if you don't own an immersion blender, and you make soups often, buy one! The one I have is by KitchenAid and has lasted me for at least 15 years.
You can use a regular blender to blend the soup - but oh my gosh, be careful when pouring it! If it were me, I would bring the soup close to room temp, then pour in batches into the blender. Then pour back in the pot and bring back to heat before serving.