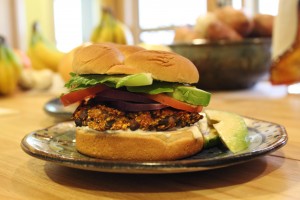 I get pretty bored with things that are easy. It's not that I like drama, but I am drawn to excitement. I admire risk takers and creatives. People who follow the easy route bore me to pieces. I myself have often taken the easy route in life, but the past few years I've tried to shake that up, and my life's been so much more interesting because of it. Easy's good at times, but for the most part, I want a challenge. I want to know I've worked really hard for something. I want to know my pain and energy has paid off. I want to grow. And easy is too safe.
I have a few altars at home, places I go to every day to reflect. One of them is located where I get ready each morning, and here I have a ton of quotes written on index cards and sticky notes, torn from old journals and day planners, and stained with rings of green tea. Most of them have come from my favorite authors, like Anne Lamott, or from the many seniors who have entered my life over the past ten years. I had no idea that working with seniors would have such a vast impact on my life. They'll often tell me things that have shaped my life, things that I have to remember, so I'll quickly jot the message down before going on to our next topic of conversation. Many of their words have become permanently imprinted in my brain, and others I've saved on paper and included on this altar. I honor these messages of wisdom and meditate on them daily. One of them, a few years old now, faded and curled on the edges, layered with month after month of dust, says "Stop living the safe life".
Stop living the safe life.
How hard is that to do? It can seem impossible, really. Taking risks is hard. Facing fears is indescribable. But that's how you grow, right? When you're faced with your fears, head on, you learn. You change. You become a better person. You begin to trust yourself. All of this happens when you stop living the safe life.
My friend Michelle made my black bean recipe a few days ago and texted me afterwards with, "now I need your black bean burger recipe". So I texted her back with my easiest one, the only thing I knew off the top of my head. This morning, I decided to work on it a little, but it's still truly an easy recipe. And that's OK. Sometimes you need an easy recipe. Sometimes you take so many risks in your day that you need something quick and reliable. You often can't beat a few simple ingredients and a good, homemade meal in less than 20 minutes. So this recipe is for the days when you're taking more risks than normal, when you're running out of time and need a quick energy break. This is for the days when you're not living the safe life.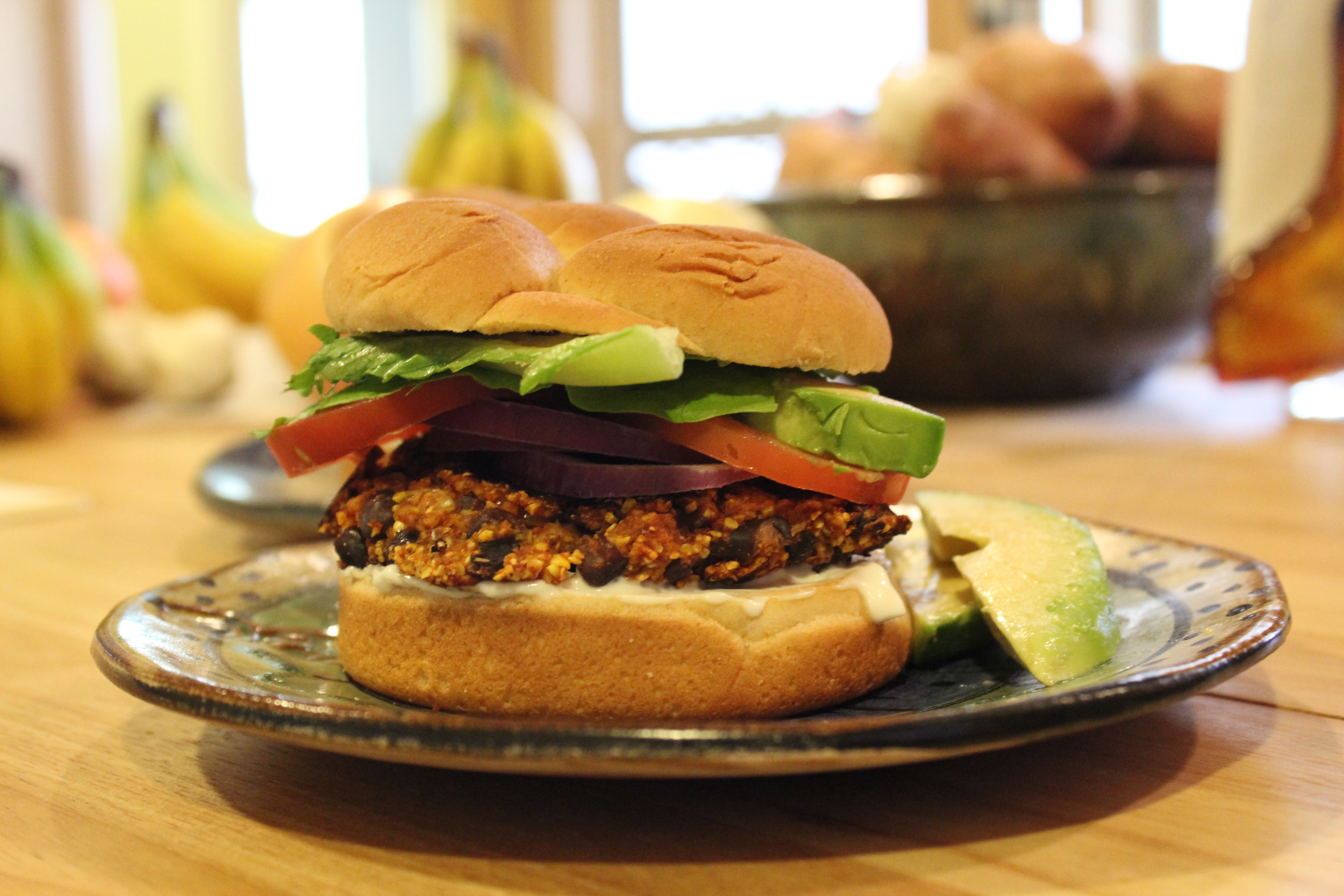 Easy Black Bean Burgers
Ingredients
2

c.

black beans

1/2

c.

chunky salsa

3/4

c.

rolled oats

3/4

c.

cornmeal

1

tbsp.

chili powder

1

tbsp.

olive oil
Instructions
Drain the black beans. If you are using canned beans, rinse them too. Place in a large bowl and smash them with a potato masher or back of a fork.

Add the chunky salsa (if really runny drain out some of the water first), the oats, cornmeal and chili powder, and stir together.

Heat the olive oil in a frying pan over medium. Form the bean mixture into patties, and cook, turning once, about 5 minutes per side.
Notes
I love these with sliced avocado, tomatoes, onions, lettuce and veganaise over a bun. Or, enjoy on their own with additional salsa on top!