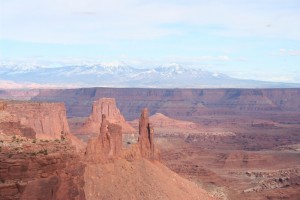 Located in a hikers paradise, I do not have the words to describe how incredible Moab is. My husband and I spent a few days here while hiking Arches and Canyonlands in 2014. If you like to hike, by all means do not overlook these incredible National Parks. Southern Utah is a dream come true to nature lovers and hikers and definitely worth the trip.
Eklecticafe – we went here for breakfast only and they offer the best tofu scramble I have ever tasted. It was so beautifully presented that other couples came up to us asks what we ordered. With new potatoes, thick bread and salsa, this is a hearty breakfast to begin your day hiking!
Peace Tree Juice Cafe – we went here intending to just get fresh vegetable juice, thinking this was all they offered, but ended up staying for a few hours, ordering a sampling of juices, vegan appetizers, the Big Green Sandwich and Hummus Wrap as a nice late afternoon break after a morning of hiking through Arches. The food and juice is made fresh and is delectable, and their servers are friendly.
Love Muffin – they offer a really nice tofu burrito and quinoa berry bowl for breakfast, and a Kung Fu tofu sandwich for lunch. Their breakfast was tastier than lunch but none the less nice to have tofu options here and all over town.