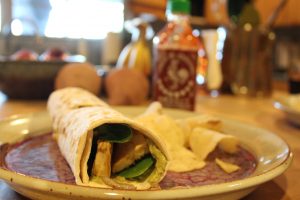 My husband, mother-in-law, and my 2 dogs and I have spent the last several days living in a 2-room hotel suite in Hot Springs, Arkansas. We didn't plan to be here, but we also didn't plan for anything that's occurred over the past 2 weeks. We were forced into this new reality together, and here we are, making the best of it. This a nicer hotel, with a decent restaurant (serving one vegan option: a veggie wrap), a nice bar, and a grand piano.
We're here because my husband just lost his dad, and his mom lost her husband of over 40 years. The word grief doesn't come close to what they're going through. They needed to get away from her house, and so we're here, in a hotel, trying to find a new normal, loving and hugging and crying and sometimes laughing. Sharing memories and stories and sadness and regrets and most importantly, being open, and being vulnerable.
If you stay open to life, you'll let magic in. I believe nothing more than this.
A few nights ago, we were in the hotel restaurant, sharing stories, drinking wine and eating dinner, and two women sat down at the grand piano next to us. One of them began playing and singing, with the other laughing and clapping. We asked if we could join them, and they graciously agreed, and what happened next was one of those evenings we'll never forget. The pianist, Rhonda, played and sang, my mother-in-law sang along, and my husband kept the back-beat with his hands lightly beating on top of the piano. Rhonda's friend Vickey and I clapped and swayed and held hands. The five of us – complete strangers from completely different walks of life – came together for a few hours of impromptu music, stories and laughter. We talked of loss and community, of accomplishments and religion. We talked about everything in life that matters. This was no small talk. This was, I'm completely open to the universe and I'm going to allow people in. I'm going to be vulnerable. And it was one of the best shared moments of our lives.
When you tragically lose someone you love, you look at everything deeply. What matters to you, what can you live without, what's most important. You discuss things you never discussed before. You ask hard questions. You listen. You become open, looking for answers, looking for reasons, looking for love.
Rhonda, Vickey, and my family come from completely different backgrounds and completely different states, but we didn't talk about that. We didn't talk about our different races or our different ages or our different upbringings. We didn't talk about politics or the weather or the news. We only spoke of love. Of how we each have dealt with loss. But mostly, we spoke of music, and how it brings people together. People from completely different walks of life. People who under any other circumstance we wouldn't necessarily ask to sit and have dinner with. Music combined us, in life's beautiful tapestry, for an evening. And now we're always connected; life has connected us. We were open to sharing our story, to discovering something new, and the world allowed us to become friends.
For the past few weeks, my husband has been talking about how he can help others through his music – by taking his group into hospitals, senior living communities, prisons, wellness centers. Because music has the power to transform. It has the ability to reset our lives, to let love in. Music has the ability to heal. 
Since I've been eating veggie wraps all week, I decided to post my tofu veg wrap this morning. The nutritional yeast and sriracha really make this stand out, so I suggest you not skipping those steps.
May love and music shine a light on your life.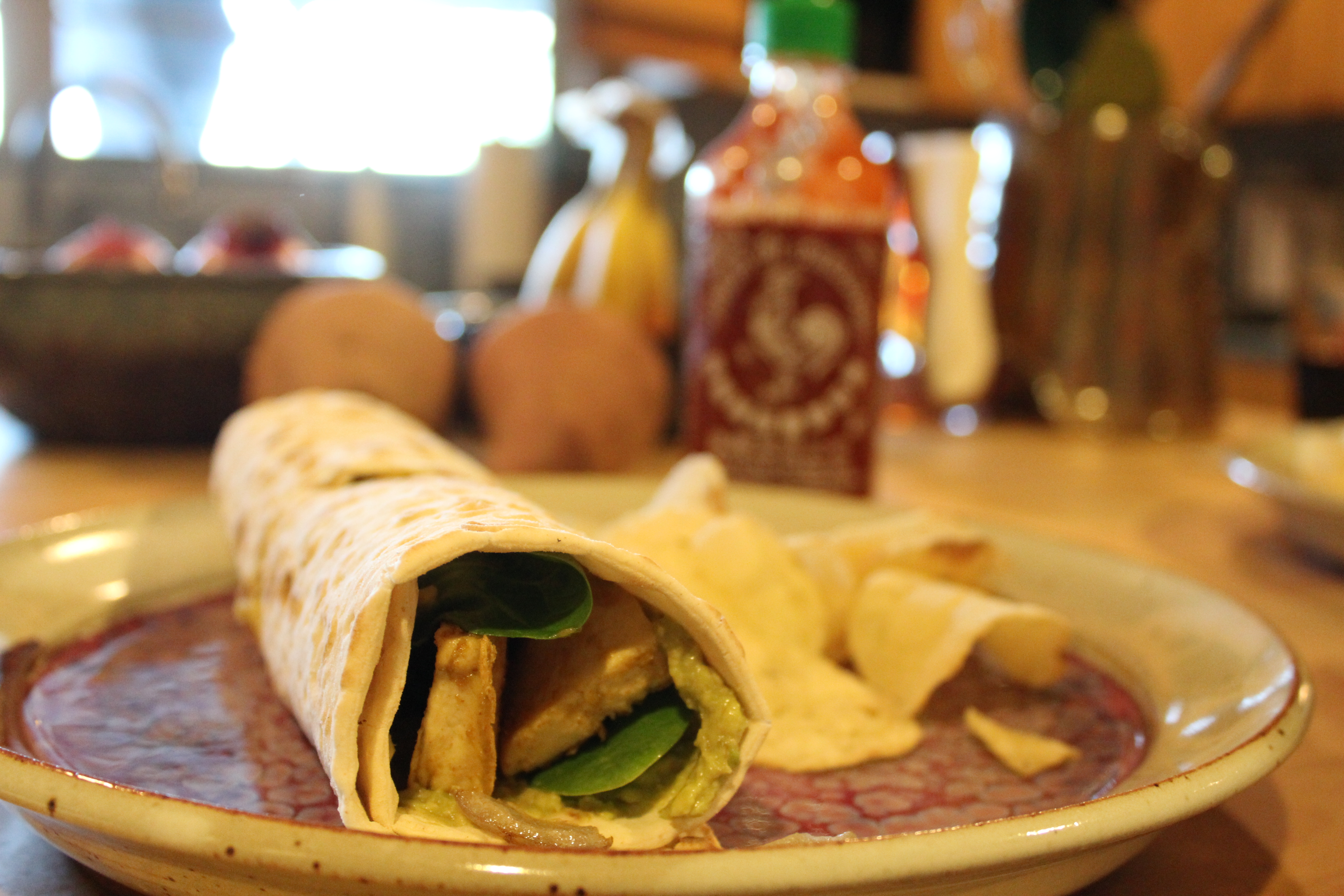 Music Wrap
Ingredients
12

ounces

extra firm tofu

2

tbsp.

nutritional yeast

2

tbsp.

olive oil

divided

1.5

tsp.

garlic powder

1

tsp.

cumin

1/4

tsp.

salt

1

avocado

1-2

cups

spinach

4

wraps or tortillas

1-2

tbsp.

sriracha
Instructions
Prep the tofu: pour out water, wrap in a few towels, and place under heavy books for about 20 minutes.

Slice the tofu into 1/4" thick rectangles and place in a large bowl or shallow dish. Add 1 tbsp. of the olive oil, nutritional yeast, garlic powder, cumin and salt, and mix well to cover both sides of the tofu.

Heat a large skillet over medium high heat, and add 1 tbsp. olive oil. Add the tofu and cook, turning once, for 3 minutes each side.

Mash the avocado and spread it over the wraps. Top with spinach, the tofu, and add sriracha, to your taste.