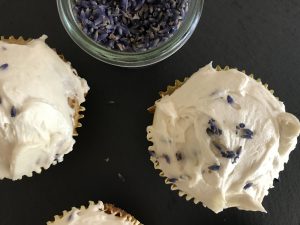 I turn 38 today. I'm not one of those people who freaks out about birthdays, but 38 is starting to feel old.
I get it, I am surrounded by older adults. 38 is not old. But for a woman's body, it's becoming old.
My entire life, I never wanted children. I didn't play with dolls as a kid, and I didn't play with too many friends either. I mostly played alone with crayons, paint, art supplies and books. I value silence and I value my space and I value time alone. I highly value the fact that here in America (at least for a little while) we still somewhat have control over our bodies as women and we can therefore control whether or not we choose to breed.
I have chosen not to breed.
I stand behind that.
And yet.
38 is slapping me in the damn face.
Let me preface this all to say: I still every day am making the decision to not have a child. My heart breaks for those who truly want a child and cannot have one on their own terms. That is something I don't understand and probably will never understand to its full effect.
However, my heart does break for something that I don't have, even if that thing is something that I don't want.
I hope that makes sense.
I don't think I am the only one who has these thoughts, and so that is why I have chosen to put these words on a screen.
When I was 25, my husband and I moved to Nashville, and I found a new doctor. My annual checkup consisted of my new doctor telling me that I needed to go ahead and decide my birth plan as the perfect time to begin reproducing is in a woman's 20s.
I wanted to throw up, and scream. I wanted to tell the doctor to stop putting total BS into women's heads. I wanted to tell her that our 20s is way, way too young to reproduce, that as women we get to choose our future and no woman should be told that they need a birth plan in their damn 20s. I wanted to tell her to get out of the damn country and get into a city with working women; to see that there's more to life than reproducing. I was 100% career oriented and I could not imagine ruining my life with a child.
I said none of those words. I took my birth control prescription, and quietly walked out.
13 years later, most of my friends have children. They're all freaking cute. They're smart and witty and creative and feisty and everything that kids should be. I absolutely love them. My heart aches for what my friends have.
My heart aches for what I have with my mom, and my dad. I come from a small, incredibly loving family. I have no family trauma. My parents made mistakes as all do, but they're about as good as any kid could ask for. I have no major issues from my childhood that loom over me. Statistically speaking, I would make a great mom.
I have a solid marriage that's lasted over 13 years. We've been through state-to-state and city-to-city moves, new careers, new businesses, financial troubles, family drama, sadness and trauma, you name it – and we're still in love, and still working at this thing called marriage. My husband is creative and curious and independent and funny and incredibly humble. Statistically speaking, we would make great parents.
And yet.
I wake up to silence, and work in silence, and I get to choose when I leave the house, and I get to spend my free time teaching yoga and sharing the thing I love most. I can get back into pottery or jewelry design whenever I want. I can read my books whenever I want. I can work long hours at the business I had time to create from the ground up with my husband and not feel guilty that I am not helping someone with homework. I can leave Fort Worth any time I want, and all I need to do is text my pet sitter. I can pay my bills and live within my means and not have to worry about savings or 401Ks or college funds.
And yet.
I have a lot of honest friends. Friends who say, I love these kids, but oh my god I would give anything to be in your shoes. And a lot of friends who say, only 8 more years till they're moved out and I can have some peace again. And soooo many friends who have moved the kids out and said, my gosh you are so smart to have chosen this path.
Honesty helps, even if it's tilted honesty.
At the end of the day, it's our choice. And no one can tell you what the right answer is. No one can say, oh becoming a parent made me know what love is and those words that come out of someone else's mouth (or instagram feed) be your deciding factor. It's your choice, and it's my choice.
When I open up FB or IG (things I simply try not to do anymore) I am flooded with cute kid pics – the best of the best (or happy, blissed-out, carpe-diem yogis; often just as bad). Just like when you look at my feed, you see me smiling, often with my husband (or posing as some stupid, blissed-out, carpe-diem yogi…sorry. Those are the good times. There are a lot of not-good times, too. As a society, we don't post the bad times, unless we're trying to be funny, ironic, or dramatic.
So when I see the back to school pics or the camping in the National Parks pics or the announcement to new grandma pics, my heart sinks a little. My body aches a little. I think that is completely natural. It doesn't make me want to jump out and become a mom, and it doesn't make me a bad person for continuing to choose to not be a mom. It does make me pause, think of my life, and come to the conclusion that I still have the life I want. It makes me reset, and reassess, and go back to what it is that I want out of life.
The funny thing about Nashville being so country and small-town oriented is it's in this gorgeous mix of country and city – of the people who move there choosing to do so because of the art and the music, so therefore the new Nashville is incredibly bold and independent and free thinking. The friends I had when I was there didn't start having kids till they were about 38 – some in their early 40s. It's refreshing to be around people like that, and now that I'm back in a city that feels a bit outdated and old school at times, I miss it. To those friends, 38 isn't old. They would have spoken up to that doctor, and I hope they do. I didn't have the courage to back then. I still respected the authority that came from university settings over the curiosity and guts of the real world.
I say all of these words because sometimes getting older slaps us down and forces us to pause. Sometimes we need that in order to look over our lives – to see all that we have and to realize it's exactly what we want, or need, at that time. Or maybe it isn't, and then, if not, we can begin making decisions.
Thanks to my Nashville girls, I know 38 is not old even though society likes to tell us otherwise. I have about 5 more years to pull my act together, if pulling it together means diapers and tantrums and zits and college tuition. Pulling it together could very well mean continuing to simply live my life – to write and cook and read and own a business and share yoga. That's a great, and complete, version of a life. When I look into the future, it's what makes the most sense.
I've written versions of this blog before and they were filled with statistical reasons promoting the childless home: the cost, the over population, the lack of natural resources, the fact that Americans work and work and work and don't have time to raise kids, the fact that there are so many kids up for adoption and waiting in foster homes. I had all of that in this blog, and I just deleted it, the same way I deleted all those old words, too. We all know these things, and they are not reasons to bear or not bear children. And although I keep them in the back of my head, there's no reason for me to bog down these pages with them.
I will say, though, as my last words, if you want kids, please consider adoption. Personally, I come from a pro-adoption family and I can honestly say firsthand that adoption is the coolest damn thing ever, ever, ever. I cannot imagine my life without adoption – I would absolutely not be the person I am today without my family. My family is me: blood or no blood, it makes no damn difference.
And so, my body may be getting older, but options will present themselves in the future if we choose for those options to come forward. I say this not only for me and my heartache, but for you and yours, too.
Our hearts can break for things we don't necessarily want.
With love, Jen.
---
I can't get enough of lavender and I don't know if it's all of a sudden popular or if I'm all of a sudden noticing it everywhere. Each trip I make to New Mexico puts me at the Los Poblanos Lavender Farm or the Purple Adobe Lavender Farm, and I always come home with lavender salt or culinary lavender (and much more).
I decided to make these lemon lavender cupcakes in celebration of my birthday, in celebration of my favorite place on earth, and in celebration of my favorite herb. I used the recipe from my lemon cake that I made last year, with an update on the frosting. I hope you give them a try. Here's to 38.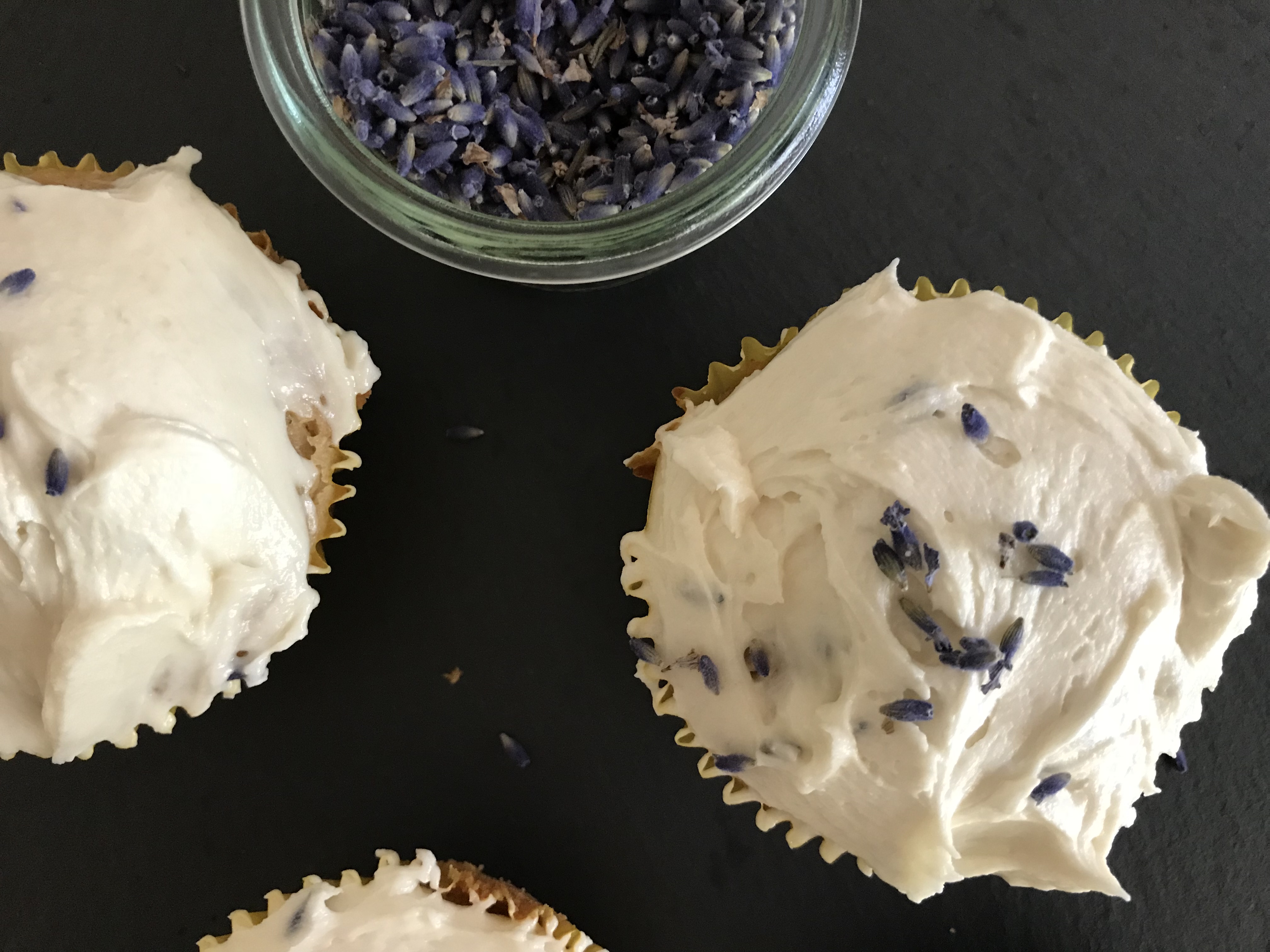 38 and Childless with Lemon Lavender Cupcakes
Ingredients
Lemon cupcakes
1 and 1/4

c.

almond milk

4

lemons, juiced

about 3/4 cup

1

tsp.

lemon zest

2 and 3/4

c.

cake flour

1/2

tbsp.

baking powder

1

tsp.

baking soda

1/2

tsp.

salt

1 and 1/4

c.

natural cane sugar

1/3

c.

coconut oil

melted and slightly cooled
Lavender Icing
3/4

c.

vegan butter

3

c.

powdered sugar

3

tsp.

almond milk

1

tsp.

culinary lavender
Instructions
Heat your oven to 340 degrees and line 2 cupcake tins with liners.

In a small bowl, combine the milk and lemon juice, and set aside.

In a large bowl, combine the flour, baking powder, baking soda, and salt.

In a medium bowl, combine the sugar, milk/lemon juice mixture, oil, and lemon zest. Slowly pour this mixture into the flour mixture, removing all clumps.

Pour the batter into the tins (filling about 3/4 of the way to the top) and bake at 340 degrees for about 25 minutes, until a toothpick comes out clean. Cool completely.
Lavender Icing
In a medium mixing bowl, beat the butter with the powdered sugar (add only 1/2 cup of sugar at a time) until creamy. Add the almond milk (1 tsp. at a time) and then add the lavender.

Spread the icing on the cupcakes, top with additional lavender, and enjoy!