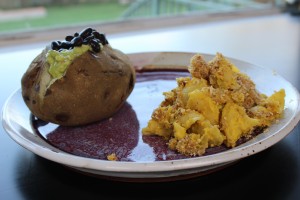 Isn't it funny, albeit a little sad, how much time we spend bragging about ourselves to people we don't like? Do y'all do that? I have become aware of myself doing it from time to time, especially in the business world, about a year ago, and I have since tried to make it stop. It's hard to do, in all honesty. Around my friends and loved ones, it's much easier to just be me. There's no show, no name dropping, no this is better or this is what I've accomplished. Just me. But to people I don't know, especially to people I don't know well and don't like, I have often felt like I had to show up, come strong and proud, come prepared to knock their socks off. And you know what? That gets us nowhere. If anything, it makes us feel worse. Notice yourself the next time you do it. And then, further in the future, don't do it. Hold back. Don't say a thing, just smile. And notice how good it makes you feel. It's the Facebook effect… I know we have all felt this before, the pangs of jealousy: he has a sweet wife, she has two perfect kids, they are in Paris, he just graduated, she just retired, he's doing a handstand, she crossed the finish line. Notice how none of us put the chubby pics of ourselves online. I never have at least. And believe me, there are a lot of them.
Last Thanksgiving, my husband and I drove out west to hike Guadalupe Peak, the highest point in Texas, a total of 8,751 feet high. It was a pretty hike, but it wasn't the prettiest hike I've ever been on. But, it's the highest point in Texas. As in, I've hiked the highest point in Texas. Brag. It's not the most fun hike, either. You're either going straight up or straight down the entire 8.5 miles, the switch backs are strenuous, there's not a ton of great stopping points, and the wind is brutal at the top. My husband is excellent at seeing past bullshit. About 3/4 of the way up, we stopped for a few minutes, and he said, Why are we doing this? This isn't all that great. It's cold and way too windy, and we're not enjoying the views, we're just looking down at our feet the whole time. This isn't the point. And my response? Yes, but it's the highest mountain in Texas! We have to hike to the top! So on we went, about another hour up, until we could see the top. We could see everyone standing at the end of their hikes, the looks on their faces, their view. And we stopped at a wider switch back to put on more anti-wind gear. And again, he looked at me, Jen, what the hell are we doing? We're close enough, we can see the same view they can see, this is nuts. Why is it so important to you to hike to the tallest point in Texas? And then it hit me: bragging rights. That's it. That's all it was. He was right…we've been on way prettier trails, with way better views, on way warmer, more enjoyable days. It was a brutal hike. And I was doing it…for bragging rights.
I don't know why we project certain images of ourselves. I would say it's an age thing, like maybe more insecure people do it when they are younger, in their 20s and 30s, to come across as more advanced, but I have not always seen that to be the case. We all do it. Granted, I get that some people do things like the above hike for a high…I'd like to think that is why people run marathons and triathlons, for the high, not for the bragging rights. And maybe bragging rights aren't all that bad. Maybe it's an evolution thing. He brags more to get the girl. She brags more to be accepted. Maybe it is in our DNA. I just know, for me, I don't like it. I don't want to be that way. I like myself better when I'm quieter, when I allow my mind to relax, when I can just be me. When I'm not one-upping anyone. When I'm not feeling that…oh, yea, well, me too…
At the same time, it's good to celebrate accomplishments. That's totally different. A true celebration with those you love is sincere and heartfelt. But if you find yourself in a meeting with someone you don't really care for, and you notice you're building yourself up a little more than normal, just be aware. Just take a breath and notice why you're doing it. Or if you're husband is getting pissy with you about finishing something that truly makes no difference in your life, pay attention. He's probably right.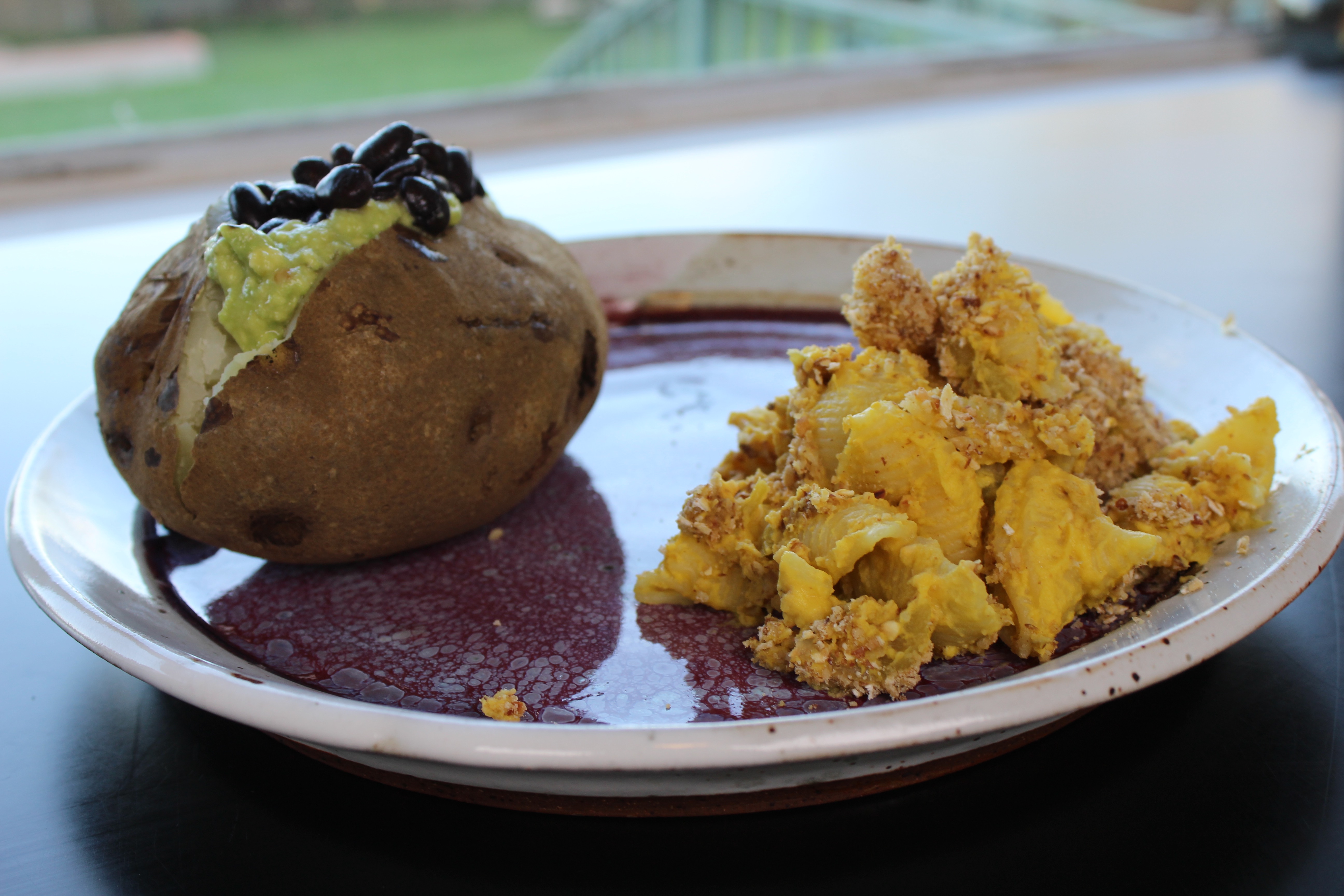 Bragging on Green Chile Mac
Ingredients
1

c.

cashews, soaked

4

medium carrots

1/2

head

cauliflower

3

cloves

garlic

1/2

white onion

4

tbsp.

nutritional yeast

1/2

tsp.

salt

16

oz.

pasta shells

2

c.

green chiles, mild

1

c.

almonds

1

c.

rolled oats
Instructions
Place the cashews in a bowl or jar, cover with water, and set aside for about 2 hours.

Heat the oven to 350 degrees.

Heat water in a large pot and bring to a boil. Add the pasta and cook for about 11 minutes, or according to package directions.

Peel and chop the carrot into large chunks. Chop the onion and cauliflower, and place all in a high-powered blender, such as a Vitamix. Add the garlic, nutritional yeast, and salt. Drain and rinse the cashews, and add them to the blender.

When the pasta is finished cooking, drain all of the water except for 2 cups. Add these 2 cups to the blender, and blend on high for a few minutes.

Add the veggie/cashew sauce and green chiles to the cooked pasta, and stir together.

Place the almonds in a food processor and process on high until the almonds are well ground. Then add the oats and pulse a few times until the oats are chopped.

Pour the pasta into a casserole dish, and sprinkle the almond mixture on top.

Cover and bake at 350 degrees for 30 minutes, until slightly bubbly.
Notes
This mac and "cheese" is perfect paired with a salad, or if you're OK with having more carbs (like me), it's also great with a baked potato topped with guac and black beans (as pictured) or with an avocado/hummus/tomato/cucumber toast.