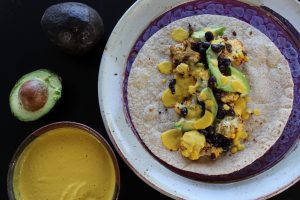 There are people who stop eating when under stress. I am not one of those people. In fact, I do the absolute opposite – I eat and drink everything in site. These past five months, that's all I've done. Eat out, drink wine, fill up on breads, pastas and desserts, and not nearly enough salads. Some people can do things like this, and stay active, and not gain a pound. I am also not that person. My body soaks up calories like a sponge. I fully get that we all need to stay active in life, it's one of the most important ways in my opinion to live a long and healthy life. But if you're trying to lose weight, I feel that your best bet is to watch what you eat.
When I lost 70 pounds, what worked for me was eating a ton of salads at dinnertime – creative salads so it didn't get boring, drinking vegetable juice for my lunch, eating fruit or veggies with hummus and drinking fruit juice for my snacks, and eating peanut butter on toast with sliced banana or oatmeal with blueberries and peanut butter for breakfast. Once I set my mind to it, it was really easy to lose all that weight. It took a long time, about 3 years total, but it was great to see my body changing and great to be comfortable in my own flesh. I also allowed indulgences in my life – I love to bake, so every Friday night I'd come home and start baking cookies. I didn't want to deprive myself of the things I love in life, and baking is definitely one of them. And I love tacos, so I'd eat them from time to time as well, just making sure that for most dinners, I ate salads. Counting calories didn't work for me; I'm sure it's good to be aware of calories, but I don't think a calorie is a calorie. You're much better off to eat 1,800 calories of beans, lettuces, vegetables and nut butters in a day than you are to eat that same amount of breads and sweets.
I've mentally been a mess this year, and clutter in the mind equals clutter in life, so I completely get how these 15 pounds have crawled its way back on my body. I'm not upset about it, just aware. It's good to be aware. I'm not going to start 100% juicing for meals or totally changing what I eat, but I will be aware of where I'm at, and where I'd like to be.
Cinco de Mayo is approaching and it has always been one of my favorite holidays, simply because I love Mexican food, and love the Mexican culture, their language, their dances and music, their livelihood. I admire their family traditions, of gathering in a kitchen all day making beans, tamales, tortillas. It seems like such a colorful life. So many traditions get lost over generations, and cooking always brings people back together. It's hard to be mad at someone when you're working together making a beautiful meal. I haven't been to Mexico in many, many years, but my husband and I spent quite a bit of time on South Padre Island, at the southernmost tip of Texas, for a few years not too long ago. We'd go whenever we could, soaking up the sun, eating great food, and trying out our Spanish. Padre is in Texas, but it's culture is Mexico. It's a beautiful little beach town, with great food and friendly people. I love it there.
These days, I plan to spend as much time as possible in the kitchen, bringing together the flavors that I love to share with my family and friends. I am excited to have some more time each day for that. My husband and I are also working together on a business, and I'll share more about that over the weeks to come. For now, I want to relax a bit, cook, and enjoy this beautiful time of year in Texas. I want to get some stress out of my life, get back on a routine, work on art, practice yoga, and enjoy the moment. We plan to go out in our teardrop trailer again soon, since we both now have flexible schedules, so I'll be posting some camper recipes soon I'm sure.
In honor of Cinco de Mayo coming up, I made a nacho cashew cheese sauce that you can put with pretty much anything. I roasted cauliflower and added black beans for tacos the night I made the sauce, and the next day roasted some red potatoes, cooked black beans and rice, and stirred them all together with this sauce layered on top. It has just a bit of heat and is a great accompaniment to many foods. You can serve it as a dip alongside chips and guacamole, or add on top of veggie tacos. This cheese sauce is super healthy, so you won't feel guilty about adding it on everything you're eating.
SaveSave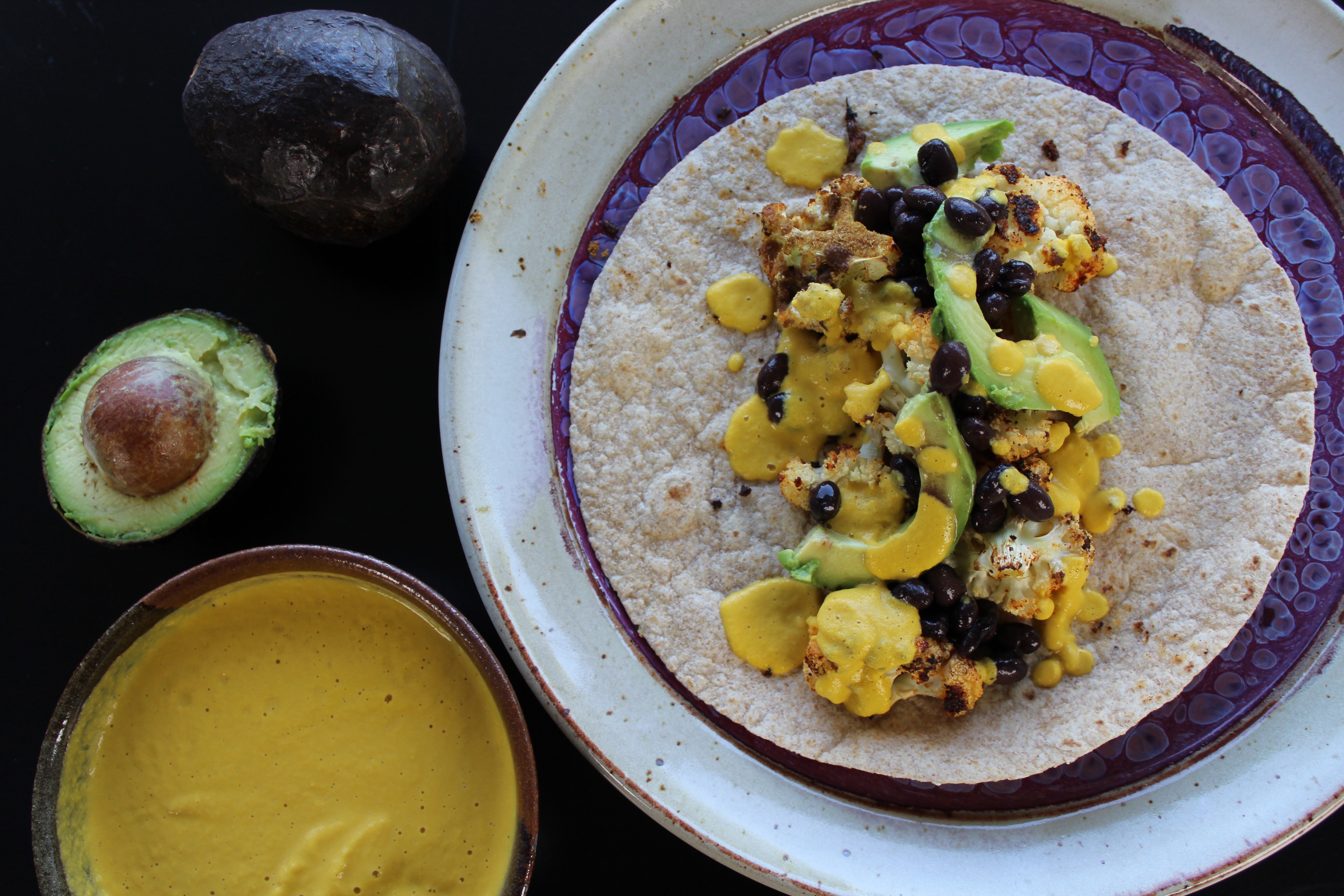 No Guilt Nacho Cheese Sauce
Ingredients
1

c.

cashews, soaked

1/2

onion, white

4

medium

carrots

1

jalapeno

2

cloves

garlic

4

tbsp.

nutritional yeast

1

tsp.

salt

1 and 1/2

c.

water

boiling or very hot
Instructions
Slice the onion into large chunks, peel and chop the carrots into large chunks, and deseed the jalapeño.

Rinse and drain the cashews, place in a high-powered blender, and cover with the hot or boiling water. Add the veggies and all remaining ingredients, and blend on high for a few minutes.

Serve immediately, over tacos, salads, or as a dip. The cashew cheese will stay fresh in your refrigerator for a few days.