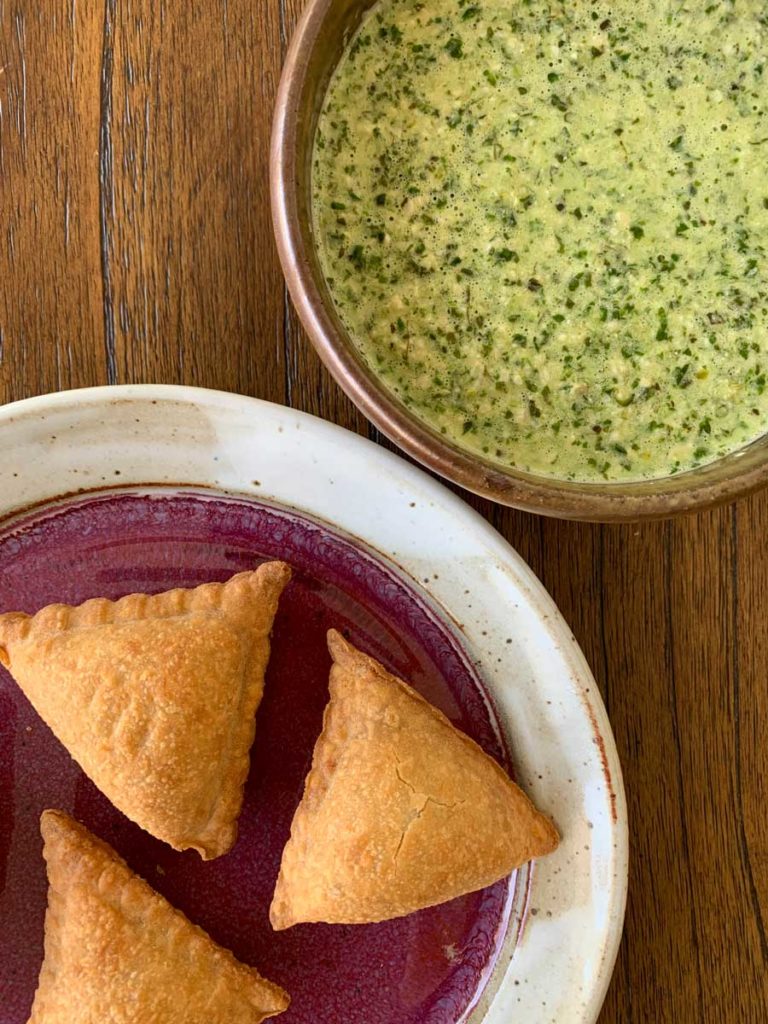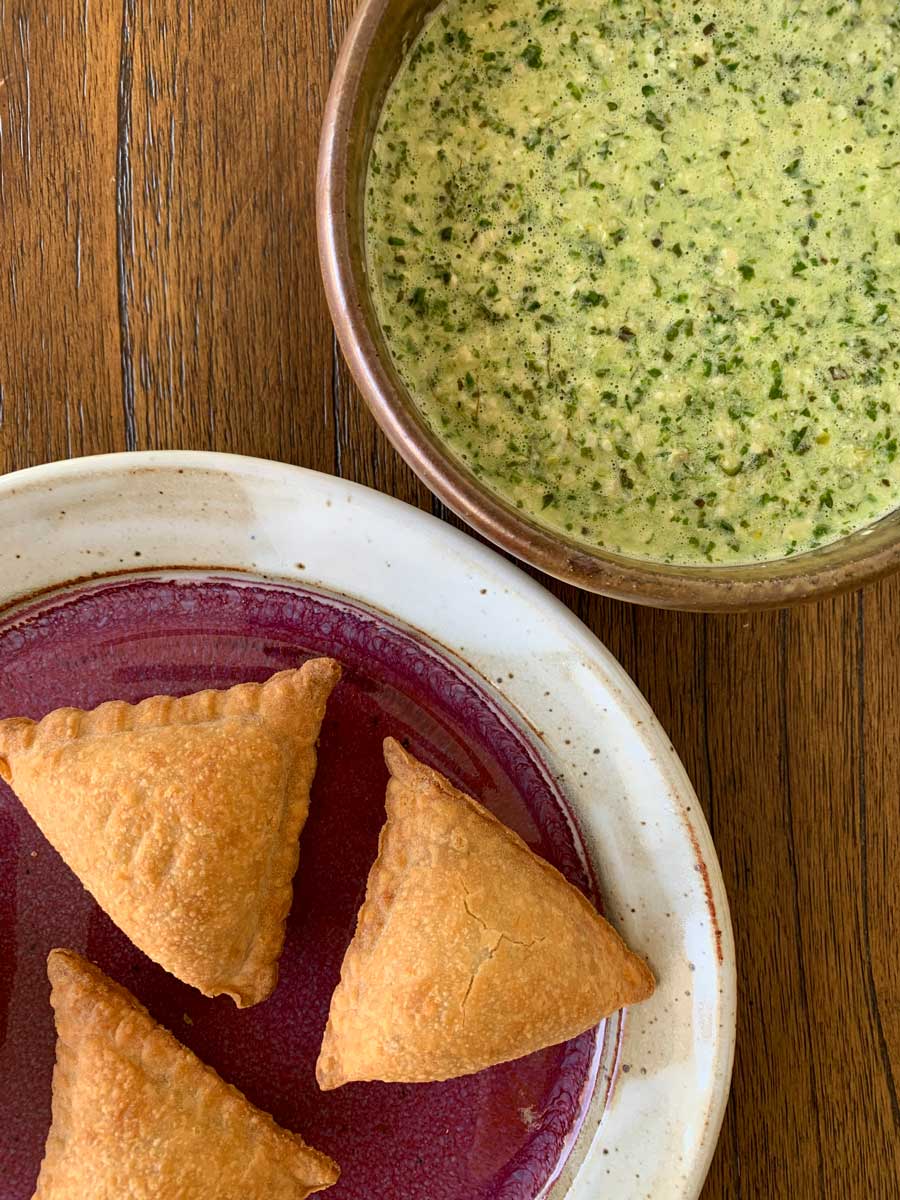 Have y'all been making more frozen foods recently? Maybe this post is a little outdated now that we're no longer in food crisis mode due to COVID… I think, at least.
Since we haven't been eating out, and have Door Dashed twice in the past 14 weeks, I "cheated" (which is what I always thought it was to eat frozen foods) and bought a couple of prepared Whole Foods-generic dishes.
And oh my gosh, has freezer food always been this good?
I guess when I think of canned and freezer food, I think of the foods my grandmother served when I was a kid. There are no cooks or chefs in my family, none that I know of at least, so family meals were rarely cooked fresh…there were a lot of pre-made dishes being served. So when I think of frozen foods, I think of nasty, soggy vegetables. And so I avoided them, at all costs.
Then COVID hit, and I started cooking all meals versus getting my weekly (or let's be honest, bi-weekly this year) King's Indian and Thai Terrace Door Dash session. Cooking every night left me frustrated, after these insane long work days, and wanting a little help.
That help came from Whole Foods.
So – let's get to the point. Whole Foods has vegan, frozen samosas (and I'm sure all grocery stores do b/c this is their generic brand and I know after being educated by my late father-in-law that generic products are shared by almost all grocery stores).
They're pretty damn good, too. All they need IMO is this side of cilantro and mint vegan chutney.
So we've been adding these to a lot of meals recently (and I've been making a lot of curries to go with them – my recipe for vegetable curry coming next week pairs beautifully and is my fave yet).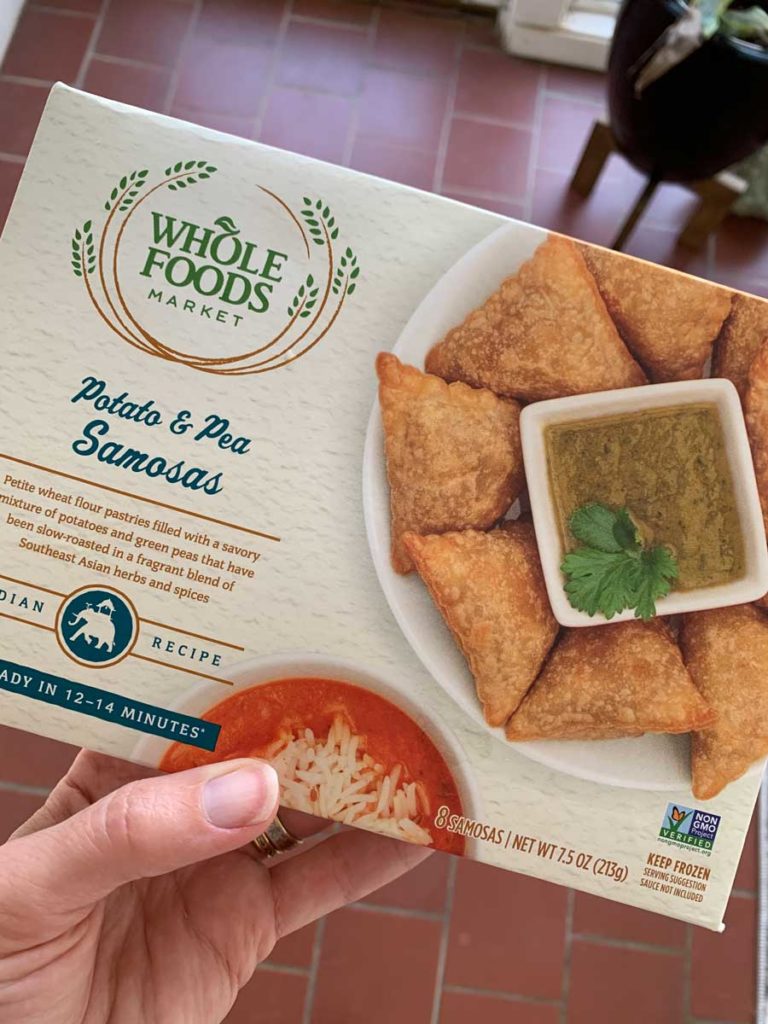 And, here you go! Vegan Mint Cilantro Chutney.
Make this ahead of time if you have the time, and stick in the fridge for a few hours before serving.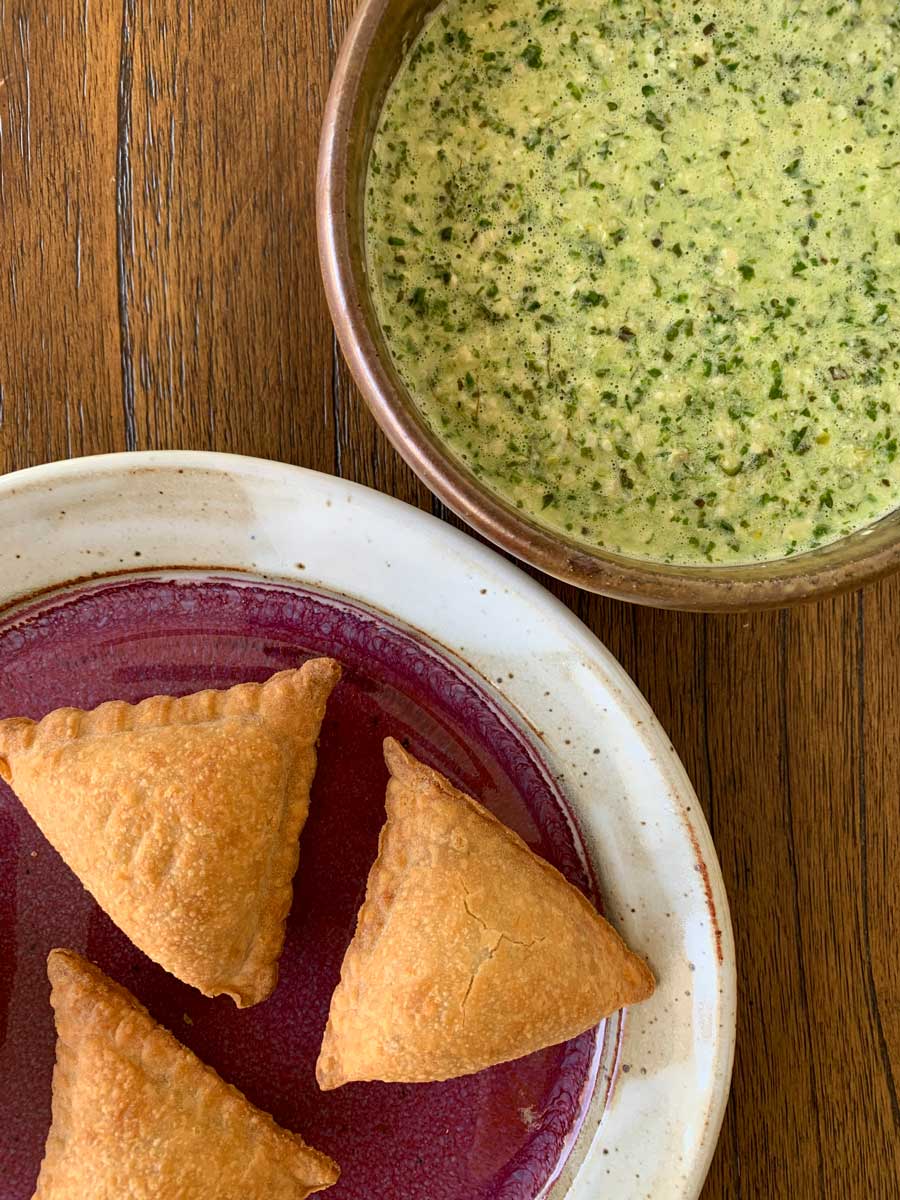 Vegan Mint Chutney Recipe + Frozen Samosa Dinners
Ingredients
1/2

cup

cashews

3/4

cup

hot or boiling water

1

lemon, juiced

about 2 tablespoons

1/2

cup

cilantro leaves

packed

1/2

cup

mint leaves

packed

1

jalapeno

seeded if desired

1

teaspoon

ginger

peeled and grated

3/4

teaspoon

salt
Instructions
Place the cashews in a blender and top with the boiling water. Add all other ingredients and blend on high for about a minute, until combined.

Pop in the fridge if you have the time for a few hours, and then serve alongside your favorite Indian Samosas.